Nightdive Studios' remake of System Shock has some ways to go yet, but you can download a playable demo on Steam and GOG right now. Fans of the classic game can get a glimpse at how Nightdive Studios is handling the remaster.
New demo
Gamers last had a chance to get a first-hand look at System Shock during The Game Awards 2019. However, this time around, players will have access to all of the unlockable weapons while they navigate the Medical Bay of Citadel Station. In addition, Nightdive CEO Stephen Kick hosted a walkthrough of the demo that you can check out below.
In the demo, Kick takes the players through a 40-minute walkthrough of the beginning of the game. There is plenty of inventory management, bashing robots with pipes, and red-eyed cameras. Although I haven't played the latest demo, I did spend a couple of hours with the demo released in December, and there are notable improvements since that time.
According to Nightdive Studios, the System Shock remake will remain faithful to the classic style, story, and gameplay of the original. At the same time, the remake will add a new look and feel to the game. The previous demo was only available for a limited time, but there isn't any word if the same is true for this new one.
Oh, and the original voice actor of SHODAN, Terri Brosius, returned to lend her voice to the remake.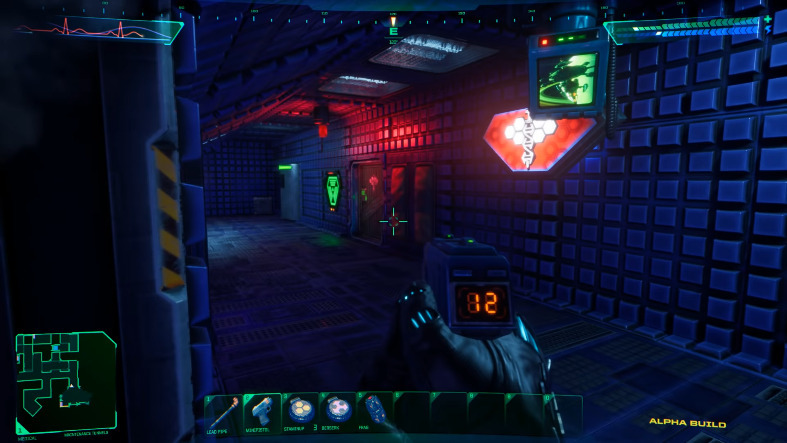 System Shock 3
The System Shock remake isn't the only recent news about the franchise. Last week, we reported that Chinese conglomerate Tencent is now involved with Otherside Entertainment, developers of the long-brewing System Shock 3. The announcement followed a string of unfortunate news from Otherside Entertainment, so it's good to know the studio landed on its feet. And it's good for fans of the series, too, since we have two new System Shock entries to look forward to in the future.