Last week, Riot Games revealed that a new map, new agent, new Battlepass, and a new line of skins would be released with Act III of the hero-based tactical shooter's first Episode. There's also a small update to the competitive queue, and players can now select the preferred server in their region. Let's take a look at everything you need to know from the Valorant Act III patch notes.
One thing that isn't in the patch notes is the Battlepass. There are a ton of new cosmetics, including the first free variants with the Surge skinline. There's a video down below where you can check out some of the new skins in action.
The new agent, Skye, is only being released on October 27. If you haven't seen her animal-based abilities in action yet, you can check them out here. As for everything else, here's a visual summary of what's new right now.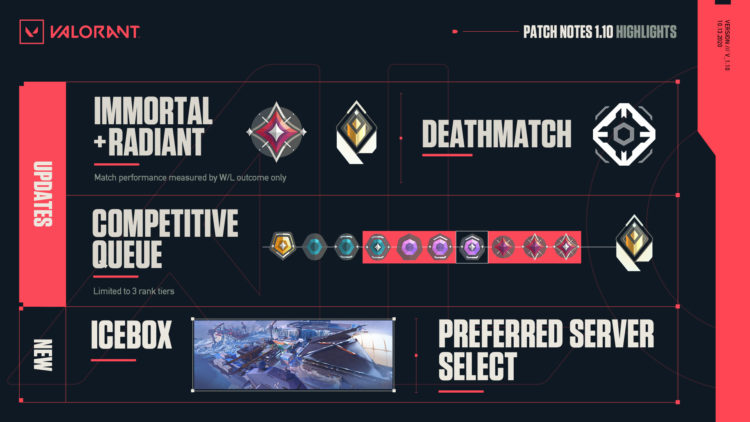 Valorant's Icebox
Riot has shown us plenty of images of Valorant's new map, Icebox. However, the patch notes give us a bit more insight into the complex combat arena. Icebox has a lot of cover and plenty of verticality. Think Ascent, but more extreme. Sharp aim and adaptive play will be key to winning in this freezing environment.
For the beginning of the Valorant Act III patch, players are more likely to get placed in Icebox. Act III also adds weapon tagging to ascenders and ziplines to prevent players from being too evasive on the ropes.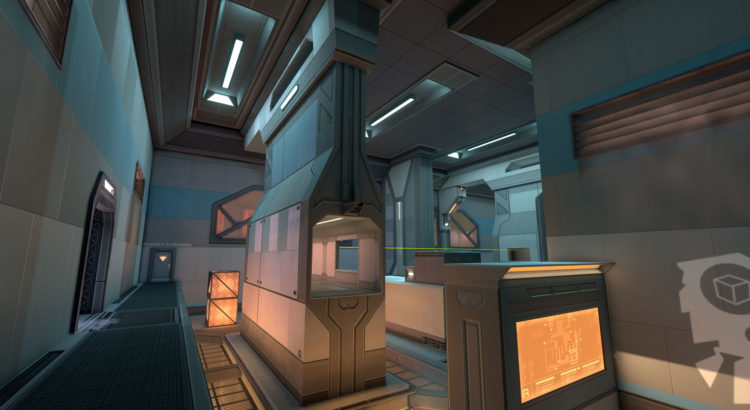 Riot is not releasing Icebox for Competitive play just yet. It describes the map as being in a "beta" state. This will last for at least two weeks and, during this time, it will continue to optimize the performance of Icebox, as well as fix any bugs that creep out of the woodwork. The plan is to add Icebox to the Competitive queue on October 27, the same day Skye is released.
Matches of death
Valorant Act III brings some significant changes to the Deathmatch mode that was introduced in Act II. The number of players per map has been increased from 10 to 14. Riot has also updated the spawning algorithm, so you will spawn in safer locations. Each match will now take longer with the kill limit increased to 40 and the map time increased to nine minutes – which was previously set to 30 kills and six minutes.
The periodic location pulse has been removed, but you will still get one pulse as you spawn. Riot says the increase in players per map makes the location pulse redundant. However, the large outcry from players wanting it removed probably helped too.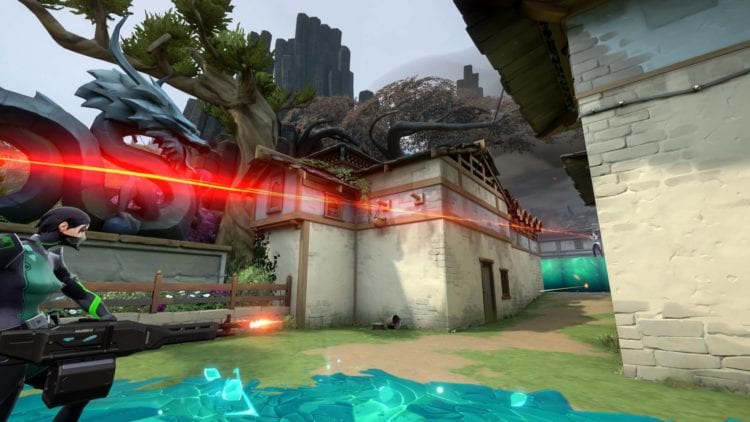 Killing an enemy in Deathmatch will now automatically reload your gun. Of particular note, the Ares and Odin will get 30 bullets back. Much like the increase in players per map, this is to ensure you never need to stop fighting. The point of Deathmatch is to train your aim against live players, after all.
Finally, the XP you gain from a Deathmatch has been increased from 500 to 900. Players were very unhappy with how little XP they were getting from Deathmatches. This is a nice bump. However, don't forget that matches will now take longer to complete.
Check out the new Battlepass
The update also comes with another installment of the Valorant Battlepass. This one's a goodie. Check out the short video from the Valorant Twitter account that shows off the new cosmetics in action.
Battlepass, but even bigger.

Climb through 10 chapters of content, unlock new Epilogue tiers, earn XP bonuses, and more. The Act III Battlepass is available now. pic.twitter.com/g1sVOfLDnv

— VALORANT (@PlayVALORANT) October 13, 2020
The Valorant Act III patch notes also include some quality of life and social updates, as well as a few bug fixes. You can check all the details on the Valorant website.