A user of the r/GlobalOffensive subreddit recently noticed that CS:GO mods and updates to existing Steam Workshop mods had to undergo approval from a moderator. As he checked the Steam Support hub for guidance, he found the Workshop Submission Help entry, which explained the new process.
This is a new two-step verification system that will first send a Workshop verification message to the email registered to the respective Steam account. The second step involves item approval from moderators. Valve explained the reason for this change: "For certain Workshops that have been the target of scams leading to hijacked accounts, newly submitted and updated items will be placed into a moderation queue."
Both PCGamesN and PC Gamer first reported the new system as valid for all Steam Workshop items across all games. However, Valve clarified that this is only the case for Counter-Strike: Global Offensive, Dota 2, and Team Fortress 2. You can see what the moderation system looks like to the end-user below.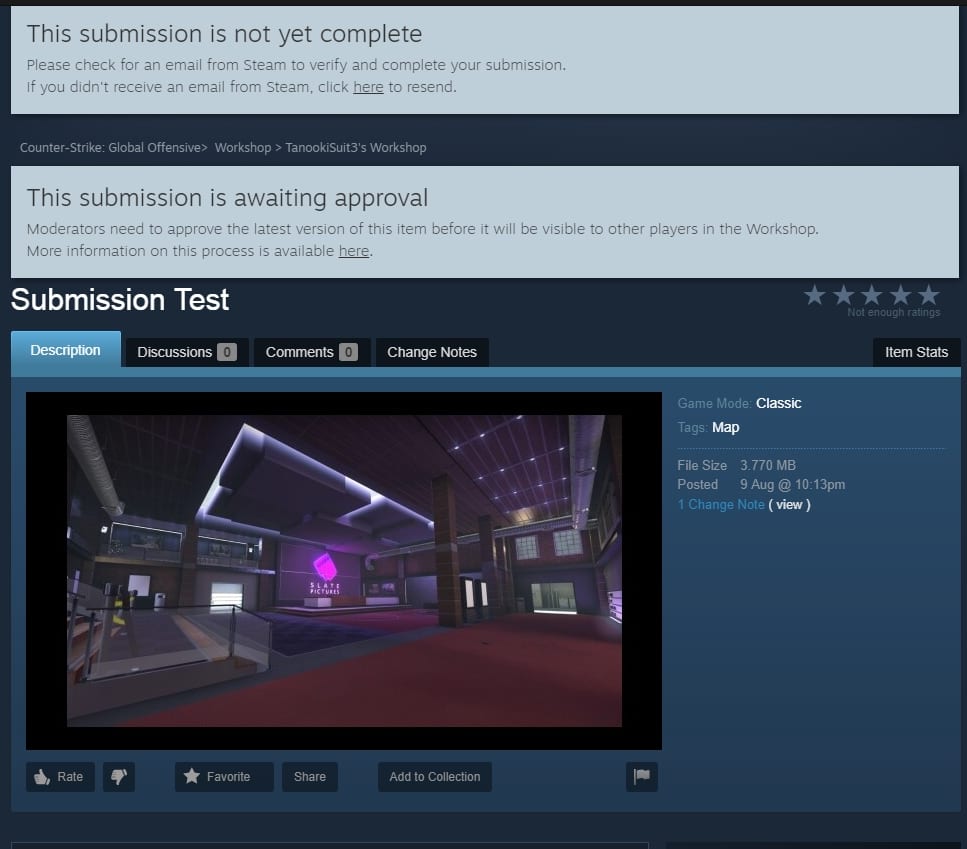 Steam Workshop sweatshop skins
According to Valve, these games were rampant with "free skins" phishing scams, as seen in the video below. They've found that the solution was to add this two-step verification system, though it's not clear whether this is a permanent or temporary solution. Considering that Steam has aimed to become a mostly autonomous storefront since the introduction of Steam Direct, it's possible that this may be a temporary measure. At least now they've closed the floodgates of scams, and Valve can come up with a better solution for the long-term.
As per the Workshop Submission Help entry, the approval process should take less than a day, and most items will take less than an hour. At least modders won't have to deal with long waits.
What do you think of the Steam Workshop moderation? Will scammers find a way around it? Leave your comments below and tell us what you think!