The particularly green business sim Weedcraft Inc has received a Freedom Update, offering up a sandbox mode for any Mary Jane moguls out there.
The business sim's Freedom Update is, as the name implies, completely free. And while the sandbox mode is the primary focus, there are a batch of fixes and additions for any sort of player.
Weedcraft in a sandbox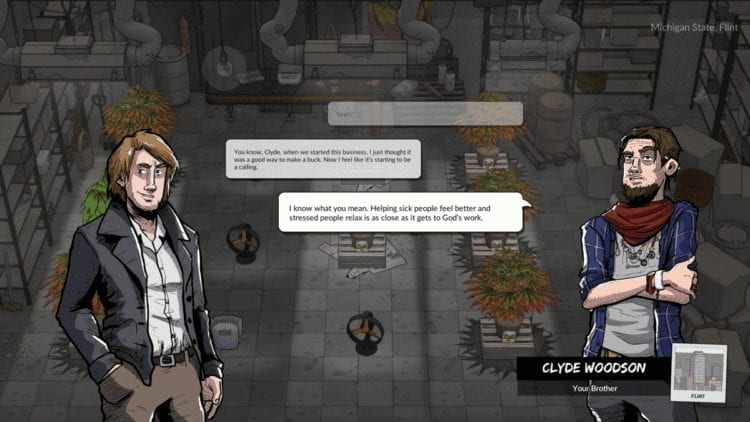 The sandbox mode lets you start in any of the game's cities – including three new ones – and set perks, starting money, difficulty, and various other options to your liking. In short, it's exactly what you'd expect from a sandbox mode. It's mildly baffling that Weedcraft Inc didn't have that in there to begin with, but better late than never.
There are also a batch of new character portraits (including three based on streamers, if you're into that), leaderboards, and some new music tracks to chill out to. There are even a few new story events to run into along your rise to riches.
The other major feature of Weedcraft's Freedom Update is the Chill Mode, which hasn't been hugely detailed. It reduces the difficulty a fair bit and can be used on either sandbox mode or the regular scenarios, but I'm not sure how it reduces difficulty. Still, that should let you explore the game and get to grips with the growing – and controversial – industry at your own pace.
Weedcraft Inc is a very particular strain of business sim that was released earlier this year. It explores both the legal and illegal sides of the marijuana industry, forcing you to deal with law enforcement and politicians depending on where your business falls. The Freedom Update is out now, completely free, while the game itself is available on GOG and Steam for around $20 USD.
You can check out the Freedom Update trailer below.