[This week PC Invasion is sponsored by Unikrn, your home for esports betting, news, stats, and results.  This is a sponsored post.]
---
When Google first announced plans for its hyper-techno, cloud-based gaming platform, Stadia, everyone in the world of gaming imagined a whole new revitalized future for PC Gaming, which some had seen as lagging behind the increasingly powerful consoles released by Microsoft and Sony. Initial tests look promising, and the titles being launched alongside Stadia look set to wet the appetites of gamers everywhere.
Meanwhile, the opening salvos have been fired in the next generation of the console wars, as Sony drip feeds details about the upcoming PS5 and Microsoft sheds light on Project Scarlett, which will launch in "Holiday 2020".
These consoles are obviously a staunch PC Gamer's worst enemies, and they do indeed pose a very serious threat to the world of PC Gaming and its future. We all know how cutthroat the industry can be to those who get left behind.
But is PC gaming really dying? There are certainly a number of challenges, but it looks capable of overcoming all of them and flourishing long into the future.
The rise of mobile gaming
In 2012, mobile gaming accounted for just 18% of the $70.6 billion video gaming industry, according to NewZoo. PC gaming made up 37% of the market and consoles accounted for 45%. Since then, console and PC games have seen their market share eroded on an annual basis.
In 2018, mobile's share of the market had increased to 44% and this year it will rise again to 45%. PC gaming's share has gone down to 23%, while consoles now represent just 32% of the sector.
However, it is important to note that the industry has grown considerably in that time, from $70.6 billion in 2012 to $152.1 billion this year. PC gaming's share may be smaller but it has grown significantly in value, and it is worth a cool $35.7 billion this year, up 4% on 2018.
NewZoo predicts that the PC gaming market will grow 3.5% on an annual basis between now and 2022, reaching $39.5 billion within three years. Mobile gaming's growth is outpacing it, but it appeals more to casual players, whereas hardcore players stick to PCs.
Mobile devices are becoming increasingly sophisticated, but it will be a long time before they can match the power and graphics available on a PC.
Streaming services come to the fore
Google certainly talks a good game when it comes to the Stadia, which the footsteps of OnLive, NVIDA GeForce Now and Shadow. It brings video games to any device, while a remote PC performs the heavy lifting. Gamers can pay $10 per month and access games with 4K resolution and 60fps.
It is certainly an exciting trend, but streaming has been around for a while and nobody has succeeded yet. The main issue is that internet speeds are generally too slow, and it is unlikely to significantly dent PC game sales until those speeds are massively ramped up and stability is significantly improved. Cloud gaming will not replace PC gaming any time soon.
Console wars heat up
The new Xbox will launch next year and Microsoft claims the CPU will be four times more powerful than the one it used for the Xbox One X. The firm began to release details of Project Scarlett after Sony revealed details of the upcoming PS5 in a big interview with Wired.
Lead architect Mark Cerny promised extremely rapid loading times, the potential for 8K resolution and ray tracing technology, while claiming that its new SSD boasts a raw bandwidth that can outgun any gaming PC currently on the market. An eight-core CPU based on the third-generation of AMD's Ryzen microprocessors will power the PS5, and that will represent a significant upgrade on the AMD Jaguar chip-set.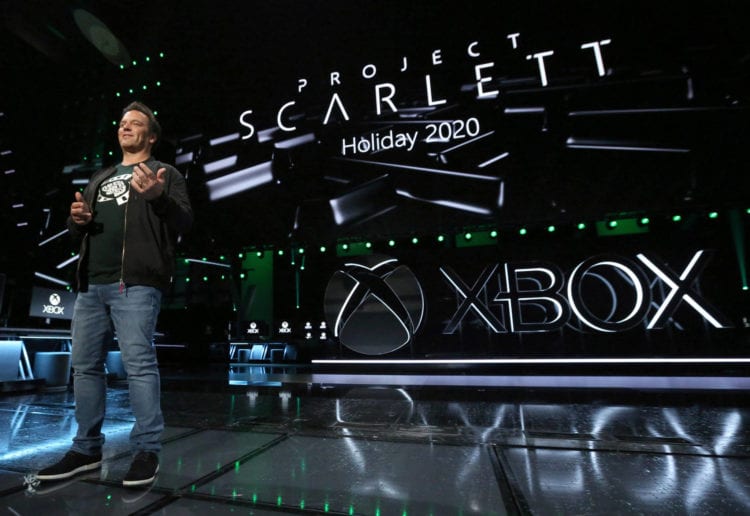 The PR war will heat up in the months ahead as Microsoft and Sony battle to whip up the most excitement among gamers, and it is interesting to see them both mention gaming PCs in their marketing hype. That is because the PC sets a high benchmark, and in reality there is no way that either of these consoles will be able to compete with the best gaming PCs for graphics or power.
With the right budget, a PC will always surpass the greatest console on the market. A PS5 or a new Xbox might be cheaper, but anyone that wants the best possible gaming experience will turn to a PC. Plus a PC can be constantly improved and updated, so it arguably represents a better long-term investment.
The impact of esports
Competitive gaming is a rapidly growing industry and it is becoming more popular and lucrative with each passing year. There are now more than 450 million dedicated esports viewers around the globe and that figure continues to swell.
Yes, you can indeed play games like FIFA, Madden and even Fortnite on a console and these titles certainly have their place in the world of Esports, however they are a long, long way behind the popularity and intensity of their PC alternatives. The most popular esport is League of Legends, as you can see from these latest esports betting markets, while Dota 2 is the most lucrative thanks to its International tournament. Both are MOBA titles and they are not available on consoles or mobile devices.
The best players in popular FPS games like CS:GO and Overwatch also require a keyboard and mouse, as it makes the shooting mechanics so much sharper. A console and a controller simply cannot compete with the PC's preciseness and accuracy.
Esports is one of the world's fastest-growing industries and gaming PCs are integral to its success, which will help ensure the sector continues to flourish in the years ahead. They're favoured by the pros, influencers and will be at the cornerstone of the industry going forward for years to come.
The advent of VR and AR
A day may come when the gaming PC falters and becomes obsolete. But it is not this day. As long as people continue to use desktop computers and laptops, PC gaming will continue to thrive.
The advent of VR, AR and cloud-based systems will eventually generate a radical overhaul of the way we use technology and consume media. By that point a box computer with a keyboard and a mouse is likely to seem quaint and become obsolete. Phones will also fall by the wayside in favour of chips or contact lenses, and humans will become cyborgs, but that is a long way into the future and the humble PC still has a long time left at the top of the gaming food chain.