Witcher author Andrzej Sapkowski has issued a statement to CD Projekt demanding $16 million USD. Today, however, CD Projekt refused to agree to the terms. Looks like we have a legal brawl brewing.
It's no secret that Sapkowski isn't a fan of video games. He would rather drink vodka or play cards; playing games is a waste of time, he told Eurogamer last year. In the early 2000s, Sapkowski sold the licensing rights to CD Projekt for a lump sum, instead of a percentage of sales. At the time, he could never imagine just how successful the franchise would become, or what The Witcher saga would eventually do for the gaming landscape.
"I was stupid enough to sell them rights to the whole bunch," he told Eurogamer. "They offered me a percentage of their profits. I said, 'No, there will be no profit at all – give me all my money right now! The whole amount.' It was stupid. I was stupid enough to leave everything in their hands because I didn't believe in their success. But who could foresee their success? I couldn't."
Now, Sapkowski feels he's owed more. He and his legal team claim that the original sum was "too low" and that it was only for the first game and not the subsequent sequels. The team is asking for "at least" 60 million Polish złoty — or a bit over $16 million USD — in compensation.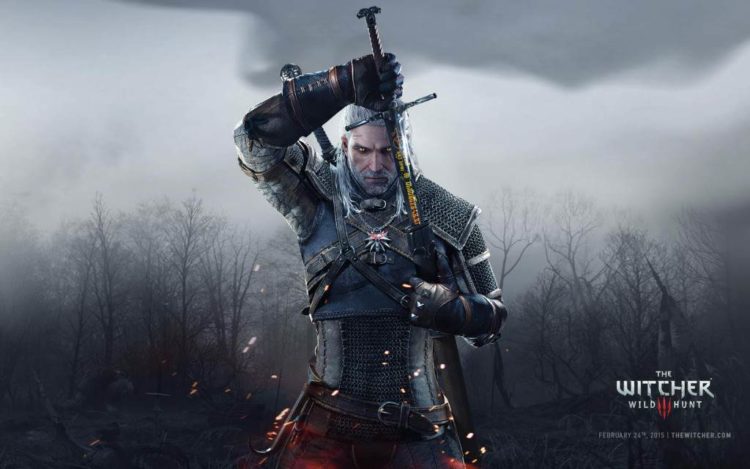 For A Fistful Of Orens
According to the statement released by CD Projekt today, the deal was already done. "In the Company's opinion the demands expressed in the notice are groundless with regard to their merit as well as the stipulated amount," reads the statement. "The Company had legitimately and legally acquired copyright to Mr. Andrzej Sapkowski's work, i.a. insofar as is required for its use in games developed by the Company. All liabilities payable by the Company in association therewith have been properly discharged."
The statement added that CD Projekt exercises care with authors of its source material, saying it maintains "good relations with authors of works which have inspired CD PROJEKT RED's own creations."
Click here for the full statement by Sapkowski and his legal team. To view CD Projekt's response, follow this link.