World of Tanks fans in the UK and across Europe will be in for a real treat later this month. This week, developer Wargaming announced that a physical Collector's Edition is hitting the retail market for the first time ever. Official World of Tanks accessories are on their way as well. True hardcore players will want to get their hands on this and the cool new accessories revealed.
Although it is just heading to the UK for now, we will hopefully see a North American release announced soon.
Details Via Official Press Release
A new collection of World of Tanks merchandise is coming soon, from branded gaming peripherals to the limited Collector's Edition featuring a whole heap of real-life and in-game items.

A new collection of branded World of Tanks PC peripherals is coming later this month, featuring: 2 headsets, 2 keyboards, 4 mice and 2 mousepads. Each product comes with in-game bonuses for both new and existing players, perfect to start the World of Tanks journey or bolster the arsenal.

All of the peripherals are well-crafted by Konix allowing players to get even closer to that authentic tank combat action. They are a must-have for any tanking enthusiast! Each peripheral features in-game bonuses including one of three tanks (T-127, Churchill III or Excelsior), a Garage slot, as well as Premium days for new players and extra Premium days for existing players.

All the products can be found in the Wargaming Store, across your favorite shops and online all over Europe from October 22nd.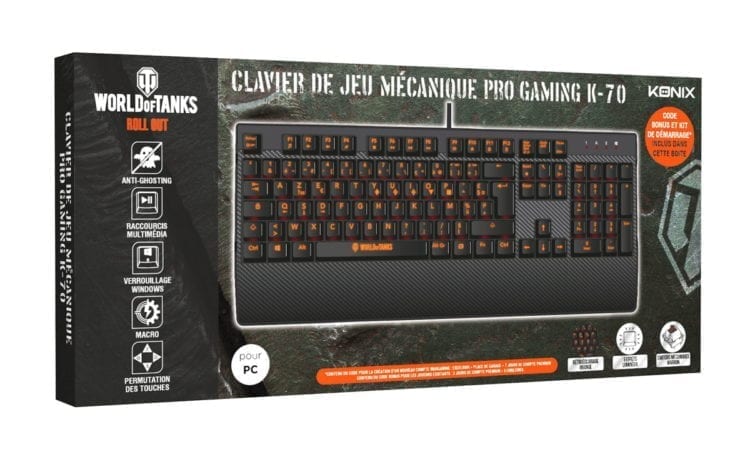 Wargaming has also partnered with Cobi and Sweedish metal band Sabaton. They are releasing a new tank model: the Primo Victoria, a tank named after one of Sabaton's tunes. It comes with a lot of goodies – both physical and in-game content.
Primo Victoria Set Includes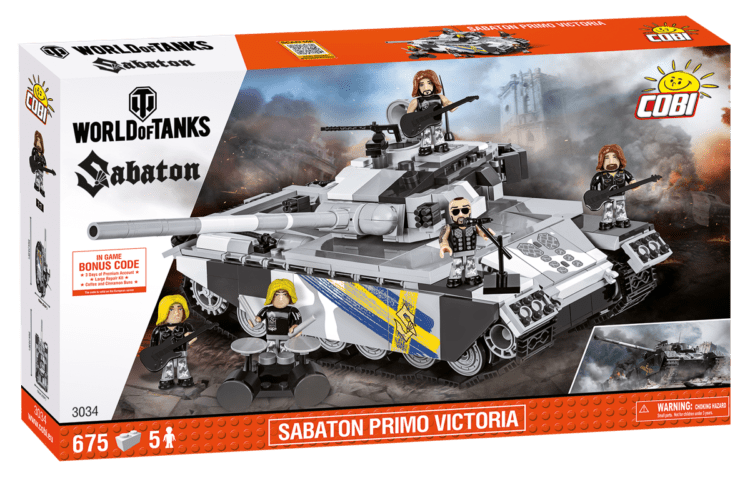 The tank, emblem and inscription stickers from the game
In-game bonus and invite codes
Special edition for this set includes five figurines representing the members of the band
The Sabaton Primo Victoria will be available from the Cobi online store and throughout European retailers
Only a limited number of the special edition sets are being produced
Certificate of authenticity
In-Game Goodies
Tier VI Tiger 131, 3 Garage slots, a 100% trained Crew, 10 Large Repair Kits, 10 Large First Aid Kits, 10 Automatic Fire Extinguishers, 10 Chocolates, 30 days of Premium and 1,000,000 Credits
Each package contains a 1/32 scale replica of the Tiger 131, in-game goodies like the aforementioned tank, a gaming mouse, World of Tanks artbook, blueprints and lithographs, and a keychain. You will definitely want to add this to your collection. The Collector's Edition is set to be released on October 19 for €159.99 and is available in the Wargaming Store to ship everywhere in Europe.
Let us know how you feel about this! Will you pick one up before they are all gone? Hopefully, we will see this Collector's Edition and the other items hit store shelves worldwide soon.
Until that worldwide announcement comes, though, fans in North America can still check out Wargaming's Tank Day. Taking place later this month, the Ontario event will let fans see real-life versions of their favorite tanks in action.
Enjoy your tank battles in the meantime players!