It's easy to look at an open-world adventure game and write it off as a Zelda clone. However, when it comes to the recently announced Windbound, the developers at 5Lives Studios seem to wear that comparison on their sleeves. That's especially the case with its recent gameplay trailer reveal during The Escapist Indie Showcase earlier today, showing off exploration, treacherous waves, enemies, and crafting.
The wind and the wake
In Windbound, you assume the role of main character Kara as she ventures out to find her people amongst the backdrop of the Forbidden Islands. The gameplay consists of various RPG elements, such as crafting and looting. However, there are promises that it will go much deep than that with differing attire, multiple weapons, and diverse wildlife. Crafting doesn't seem like it will stop at just personal items, either. You'll aim to also equip Kara's "ultimate sea vessel." Winds, thrashing waters, and "deadly sea creatures" are just a few obstacles your ship must overcome on the high seas.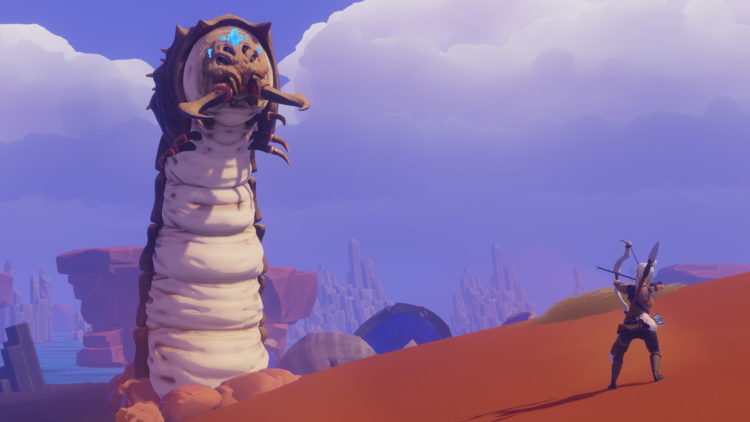 5Lives Studios might even be taking a page out of the recent Tomb Raider reboot. It says that Kara will encounter "increasingly ferocious battles on land and at sea will transform her into the hardened warrior she was born to become."
Although combat and exploration are at the backbone of Windbound, a story will unfold during Kara's exploration. Amidst her island hopping, she'll find artifacts from a forgotten time, revealing more details about the origins of her people. These were "hunters, fishers, warriors, poets and philosophers" whom Kara must now investigate to find the true reason for their downfall.
Preorder perks
Along with the Windbound reveal also comes some perks for preordering the game. If you do so between now and its release, you will obtain three Ancestral items.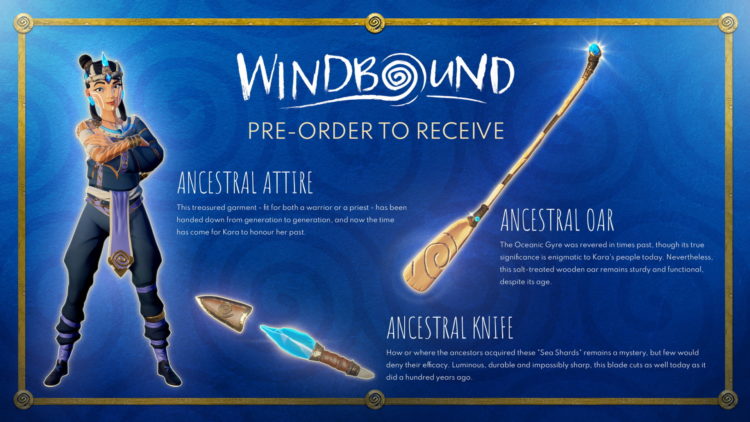 Windbound will release for PC and Stadia on August 28. It's currently being developed by Australian team 5Lives Studios and published by Deep Silver. For PC players, preorders are currently open via the Epic Games Store and Steam.
Disclaimer: The Escapist and PC Invasion are both properties of parent company Enthusiast Gaming.