Last month, developer Rebellion dropped a substantial development update on Zombie Army 4: Dead War. The post covered the closing out of season 1 for Zombie Army 4: Dead War, along with sneak peaks of season 2 and 3. Now, the team has shared a trailer showcasing all the juicy details on season 2.
Headlining the update is a new campaign mission, the first of a three part series. Damnation Valley takes us to a rather unpleasant sounding locale, to fight even more Nazis, we assume. In this beginning section of the new campaign, you'll fight your way through frozen landscapes in search of a missing scientist and scout team.
As usual, the trailer shows off plenty of zombie horde fighting action across a variety of landscapes. Along with the frozen mountains of Damnation Valley, there's quite a lot of trench warfare and underground fighting going on. Claustrophobics beware, you're about to be stuck in very tight spaces with increasingly horrifying enemies. Good luck.
Campaign isn't the only aspect of Dead War getting some new additions. Season 2 also delivers a free horde map for all players, as Rebellion continues to deliver free content alongside premium season pass DLC. For those of you who are season pass owners, or just looking for some cosmetic content, there's also some new skins included in today's update. All the content included in today's drop, and the future of season 2, has been further detailed in a development roadmap.
The road ahead
So, the start of a new campaign and some cosmetics arrive today for season pass owners, and The Final Departure horde map is here for everyone. In the future though, there's a ton more to come from season 2 of Zombie Army 4: Dead War. That includes mission packs, more skins and another free horde map. Season 3 then kicks off later on in 2021.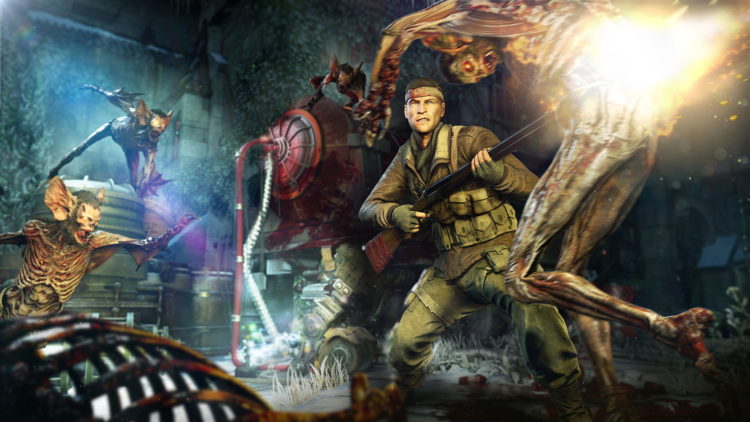 Zombie Army 4: Dead War season 2 kicks off today, October 20.