BioWare's team-focused, alien-hunting game Anthem has hit alpha, reports general manager Casey Hudson in a recent blog post. This must be exciting news for those of you who want to play Destiny but refuse to admit it. The game itself isn't playable by the general public just yet (we have to wait for the demo), but this is still a big milestone.
Anthem is an important release for BioWare. The game is the first new IP by the studio following the end of Mass Effect and Dragon Age. And clearly, the company has a lot of groundwork to cover in winning back hearts and minds following the disappointing Mass Effect Andromeda. But BioWare is placing a lot of hope into its alien slaughter-fest. The company is doubling down hard on getting the game dressed up and looking pretty before the big dance.
"Now that all the important pieces are in the game, we can move almost entirely to bug-fixing, testing, and tuning – which will be an incredible amount of work on a game this big," Hudson wrote. "We have some really ambitious plans for launch and beyond, and we really want to get it right."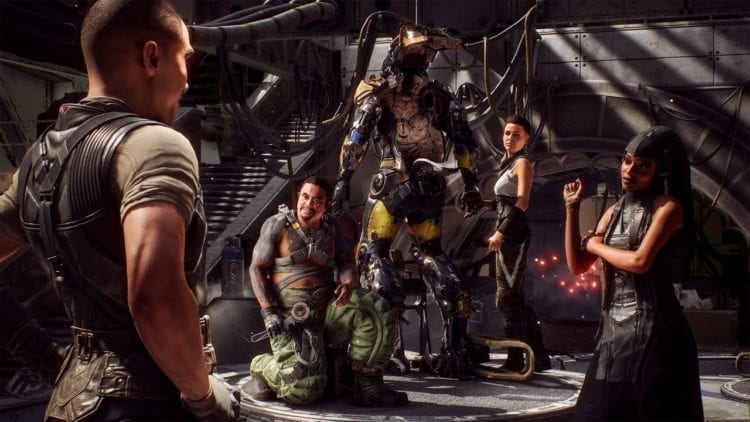 The news is timely. BioWare plans on opening the game to the public with a demo for Origin subscribers next year in February. This demo is scheduled to arrive the first of the month, while Anthem is still confirmed for February 22, 2019. According to lead producer Mike Gamble, the demo represents "a slice of the game." With today's announcement that all the pieces are now in place, things look to be on track for a busy February.
Just Like The Good Ol' Days
In the blog post, Hudson wrote that the team is excited and electricity is flowing through the BioWare office. He recalled his halcyon days of working on Baldur's Gate at the company around 20 years ago. Now busy with Anthem, Hudson says the feeling is comparable.
"These days the energy around the office feels a lot like it did back then on Baldur's Gate, where the team is starting to get a sense of the magic they've created together and there's a growing excitement about finally releasing it into the world," he wrote. "There's a ton of work ahead, but everyone knows what they need to do and is working with a level of passion and effort that's truly inspiring."
Related to this articleRelated to this articleRelated to this article
Cam has been shooting for high scores since his days playing on the Atari 2600. Writing about video games since 2005, Cam has also worked with GameSpot, GamesRadar, and PlayBoy.