The current plane of battle royale titles have a few things in common. Although Apex Legends, Fornite, and Call of Duty: Black Ops 4 all share the last-one-standing mentality, each does it in their own way. But each shares in the design where the game itself is updated on a regular basis. This is exactly what I was reminded of when I had noticed a bounce pad in Apex Legends. Another, and then another.
Bouncy Bounce
I noticed the bounce pad in one of the first matches I was in. Running over to it lead me to be launched just above one of the single-story buildings. I managed to grab a few screenshots before our squad was merc'd, as usual. After looking it up briefly on Twitter, a number of different people were just as perplexed as I was when I encountered it. Some of the tweets mention that the pads landed with a nearby supply drop.
So this bounce pad showed up with a care packaage, we had some fun with it 🤣 #ApexLegends pic.twitter.com/VzS2vO85BB

— l Kermitt l (@KermittGaming) March 15, 2019
I first noticed them at the time of writing this, which was about 20 minutes ago. I even wrote text in the chat asking if the bounce pads were something new. Each one of my partners acknowledged that they had never seen them before. Our consensus: An update is on the way.
Update On The Horizon
There have been some indications that an update is on the way. Things like the character artwork for the new legend were snagged straight from the EA Origin store. Nor EA or Respawn Entertainment have delivered any official confirmation as to when the first season of Apex Legends will roll out.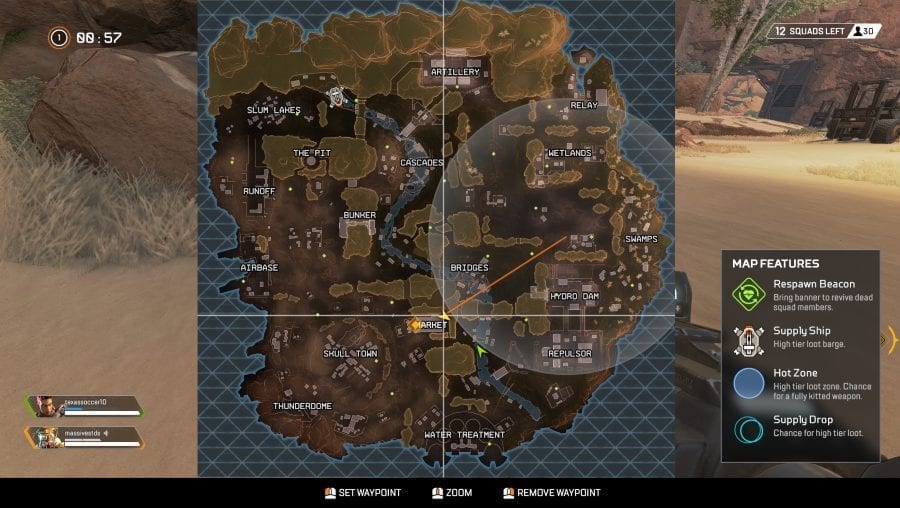 I guess at this time, you can jump into some online matches while keeping your eyes peeled for the elusive jumpy-jump.
What do you think of things like bounce pads being added to Apex Legends? Are you currently playing it? Let us know in the comments below.