Call of Duty: Warzone Season Four has begun. The new season has introduced gameplay changes and more content like new weapons to the game. One of these weapons is named the MG 82 and is a light machine gun. You can unlock this gun for free at tier 15 of the battle pass.
The base weapon is already quite powerful, as it has the fastest fire rate in the light machine gun category. Also, the weapon has moderate recoil which makes it accurate when firing. With the best attachments equipped, you can improve the MG 82's best features in Warzone, while boosting its weaker areas.
The best Call of Duty: Warzone MG 82 class
Muzzle: Agency Suppressor
Barrel: 16.4" Task Force
Underbarrel: Field Agent Grip
Rear Grip: Serpent Wrap
Optic: Axial Arms 3x
First off, you should use the Agency Supressor Muzzle on your MG 82. Ultimately, you need sound suppression to hide your shots from the mini map. Additionally, this attachment will provide you with improved vertical recoil control, bullet velocity, and effective damage range. Next, the 16.4" Task Force barrel will further improve bullet velocity and effective damage range. At the same time, you will experience better vertical and horizontal recoil control. To further improve your accuracy and recoil, use the Field Agent Grip as the Underbarrel option.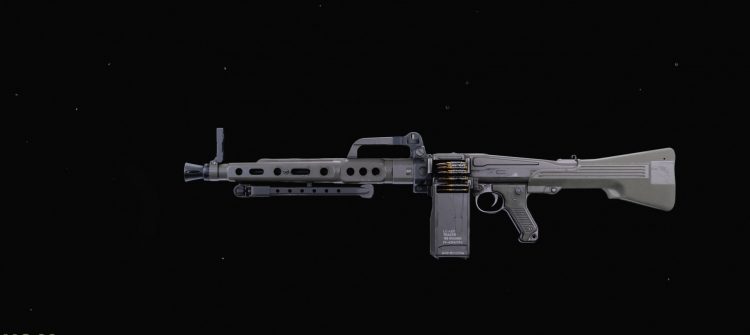 Another important attachment you should use on your new MG 82 light machine gun is the Serpent Wrap. It will increase your aim down sight time, allowing you to lock onto your opponents much quicker. In terms of an Optic, the Axial Arms is a a strong contender. It will provide you with enough zoom to make the gun viable at medium and long ranges.
As the MG 82 is suited to long range combat in Warzone, you should pair it with a weapon for close-quarter fights. For more weapon loadout guides, make sure to visit our Warzone guides and features hub.