Call of Duty: Warzone is a free-to-play battle royale developed by Infinity Ward. It takes the gunplay and mechanics from Modern Warfare and places them into the wilderness of Verdansk. You and your squad are tasked with evading the gas and taking down enemies one by one, in a mission to become the last man standing. Victory depends on picking the right equipment, making the right decisions, and knowing what to do. That's where you'll be needing our guides. I'm going to teach you how to become the best Warzone player possible.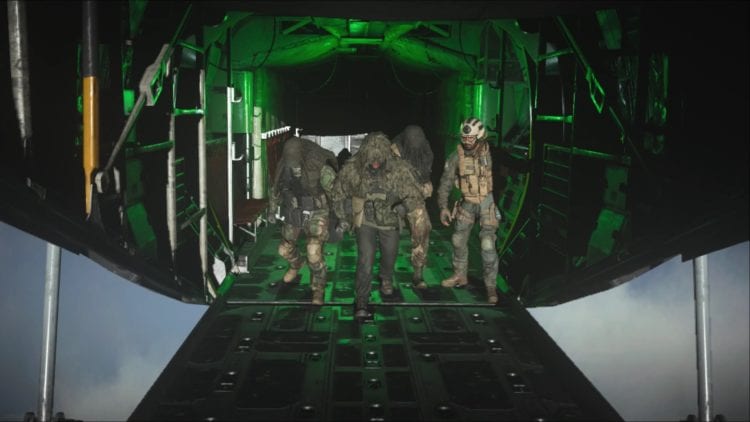 Call of Duty: Warzone guides hub
A beginner's guide to survival – So you're just starting out and don't know where to begin? Check out this guide to learn the basics and improve your chances of reaching the end-game, even as a beginner.
How to dominate the Gulag – Death isn't ideal, but it's going to happen. Thankfully, Warzone provides a way for players to force their way back into the fight. This guide will teach you how to make sure you're the one who gets to leave the Gulag.
Weapon mounting guide – When trying to hit those long-range shots it can be difficult. Learn how to properly mount and mow enemies down from a distance without having to worry about recoil with this guide.
Are controllers viable on PC? – This is the first year PC players have the choice to pick between mouse and keyboard or a controller with aim assist. Is it a viable choice or are you better off just sticking with what you know best?
Extremely useful parkour spots you need to know – There is nothing worse than getting stuck on one of Verdansk's many cursed rocks. Use this guide to figure out how to traverse Warzone better and not get caught out by the zone.
In-depth Buy Station guide – With so many different options to pick from, Buy Stations can get confusing. Should I buy a UAV or more armor? What's the difference between a Precision Airstrike or a Cluster Strike? This guide will teach you what to buy and when to buy it.
Call of Duty: Warzone Contracts Guide – Contracts are extremely powerful utility tools that you'll come across in every game. Learn how to use them, when to use then, and why they are so important in this guide.
The best perks for your loadout – It's likely that you'll end up buying a loadout in every Warzone game you play. Because of this, it's important you make the most of them and their best unique selling points, perks. This guide details which of Warzone's eighteen perks you want to use and avoid.
The best guns for your loadout – What are the best weapons to take for your loadout? Chances are, you'll try nearly every one of Warzone's guns. But which are the most ideal for you to take into battle? This guns guide will help you choose the best, from long-range rifles to weapons for close-quarters combat.
Which sniper rifle you should be using – In Warzone there are plenty of DMRs and snipers to pick from. It can get confusing when trying to figure out which is your best option. This guide breaks down each sniper and why you should be using them.
Which launcher is best for blowing stuff up – With the fall of the pistol meta it's now the time for launchers to shine. Use this guide to figure out what launcher you should be using and when the best time to use them is.
Best guns after the Grau nerf – With the laser beam Grau finally nerfed Warzone has a vacant throne for the new best gun in town. Here are my five best primary weapons to use in the post-Grau meta.
Don't sleep on the Origin-12 – Shotguns have had a rough time in Warzone ever since their one-shot kill ability was nerfed into the floor early on. However, there is still one that stands above the rest and is be surprisingly viable.
How to unlock the Bruen Mk9 LMG – Given the confusion over the rather misleading challenge to unlock the Bruen Mk9, I figured you'd probably want to know what you actually need to do. Don't worry. I've got you covered.
How to unlock the Finn LMG fast – Warzone's new LMG just dropped and it's SMG like fire rate makes it an appealing choice for more aggressive playstyles. Here's how to unlock it as fast as possible.
The best Bruen MK9 class to use in Call of Duty: Warzone – With the Bruen MK9 rising to prominence in the Warzone meta it's paramount that you know exactly what to equip yours with. Here's our Bruen MK9 loadout guide.
The best Rytec AMR sniper loadout to use in Call of Duty: Warzone – How does a 50. caliber anti-material, vehicle destroying sniper rifle sound to you? This guide breaks down the best Rytec AMR to dominate Verdansk.
The best Finn LMG attachments – So you've unlocked the Finn and have no idea what to do with it? Here's a rundown of our best loadouts and attachments for Warzone's newest LMG.
Call of Duty: Warzone can be downloaded for free on Battle.net.