I opened Instagram today to find professional wrestler Kenny Omega speaking Japanese in a post from Razer. Although this sounds like some weird dream, it really did happen, and there's proof. The post was done to introduce the new Razer Ifrit, a headset designed to be worn around the back of your head instead of on top. If you've got a melon like Omega, then you too might want something that doesn't desecrate your lovely locks.
"With non-gaming live streaming becoming more popular, we designed the Razer Ifrit to appeal to broadcasters who want a lightweight, high-quality solution to their broadcast audio needs," says Min-Liang Tan, Razer co-founder and CEO.
Temple phones?
One of the first things that stood out to me about the new design was the giant mic bulb. Unlike other designs, even those from Razer, the new headset strips things down to the bare essentials. You've got your earbuds, support strap, and bendable mic. Instead of a headband that wraps above your ears, the Ifrit has arms that extend from the band that sits on the back of your head. These extend out and look to provide stability right around the temple area.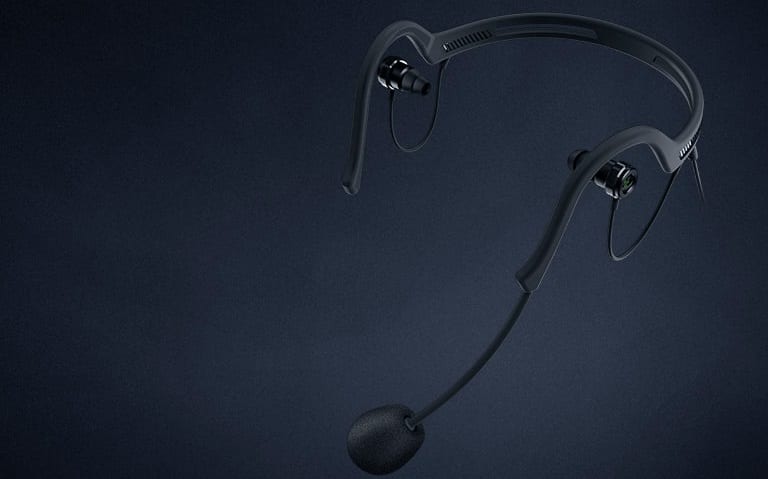 Two streamers, one dongle
There's a lot more than meets the eye when it comes to the design of the new headset. The Ifrit comes bundled with the Razer Audio Enhancer. This analog-to-digital converter works to improve sound quality when in use. Another thing it does is allow you to connect two headsets at once. It's a cool feature for anyone who might want to bring their buddy along during a stream, or for those who want to provide commentary during an esports event (I see a sponsorship in the near future).
The Razer Ifrit is currently available through the Razer store for a breezy $99.99. The headset is compatible with your PC, PlayStation 4, and Xbox One. You can also purchase the Razer Audio Enhancer separately for $19.99.