GOG and CD Projekt Red revealed a bonus for Cyberpunk 2077 players today. If you opt to pick up the PC version via the GOG platform, you'll get access to a digital comic. The Cyberpunk 2077 Big City Dreams comic focuses on two scavengers living in the game's fictional world of Night City.
The two scavengers in question are Tasha and Mirek. Tasha is brash, and needs constant changes around her to feel normal. She's hoping to build her street cred and become a famous gangster in Night City. Mirek on the other hand, is a more reserved personality. He likes to stay in his lane and is acutely aware of how things can go wrong in Night City. The comic tells the story of how their different lifestyles are linked together.
The comic book is being created as a collaboration between developers at CD Projekt Red and a number of artists. Bartosz Sztybor, narrative manager at CD Projekt Red, is in charge of the script. Filipe Andrade is working on some of the comic's art, who previously contributed to several Marvel comics. Matías Bergara is a cover artist that's also involved, who's prior work includes Sons of Anarchy and more.
Overall, this is a pretty neat bonus exclusive to the GOG platform. Thankfully, it's not limited to just pre-orders, so post-launch copies will also include Cyberpunk 2077 Big City Dreams. As you may be aware, it's been quite a busy week for Cyberpunk 2077 as we near launch.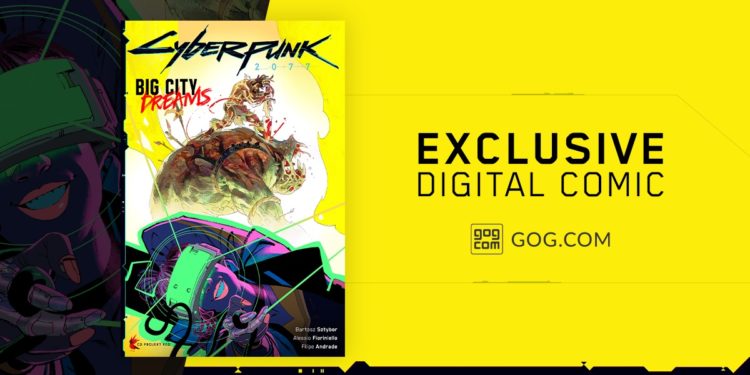 Sweet rides
Recently, as part of Night City Wire episode 4, we got a good look at Cyberpunk 2077's vehicle roster. This is the first time we've seen the sheer variety of vehicles on offer, and it doesn't disappoint. There's everything from futuristic racers to classic bangers here. Collectively, they make the world feel more grounded. There's even an old Porsche in there and a motorbike from Arch, a company co-founded by Keanu Reeves himself.
Cyberpunk 2077 launches November 19 on PC.