Dota Underlords, Valve's contender in the auto-battler genre, saw some major updates in the latter part of last year. But despite a lot of new content and regular balancing of the game, many players are getting out. Player numbers have been steadily decreasing every month, with last month's peak player count being just ten percent of the peak in June 2019 when the game launched.
When the Auto Chess custom game was created in Dota 2, players went crazy for the mod. It launched an entirely new genre, and there was speculation that the game had the potential to be an esport. Soon after, Valve released its official auto-battler, Dota Underlords.
Valve made some bold decisions with the direction of the game, adding new character types, new modes, and new mechanics, all while trying to keep the game balanced. It seemed exciting at the time, but maybe it was just overcomplicating things? Along the way, something has gone wrong, and players can feel it.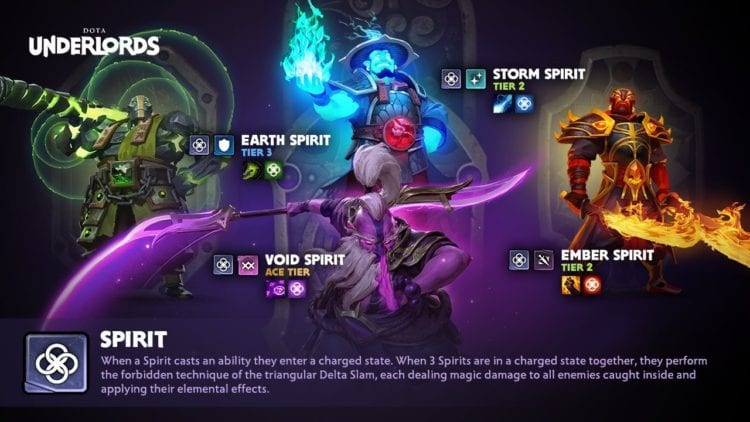 The numbers
Dota Underlords recorded its highest concurrent peak player count in June 2019 with over 200,000 people playing. In the last 30 days, however, the concurrent player count has peaked at less than 19,000. Peak numbers are a bit misleading, however, because a lot of people will try a game once or twice and then drop it.
If we look at the average number of players per month, Dota Underlords peaked at over 75,000 in June 2019 compared to just over 11,000 in the last 30 days. Percentage-wise, that's a much smaller decrease than the concurrent numbers tell us. It's still a big drop, though.
A losing battle
It's hard to compare the numbers of Dota Underlords to its biggest rival, Teamfight Tactics, because Riot doesn't have a player tracker like Valve. In September 2019, Riot announced that its auto-battler had a player base of 33 million. Now, that could be a far cry from the number actually playing the game. Riot may consider 'player base' to be all the accounts created, while only a fraction of those might be in use. We don't know.
But, if we simply look at the popularity of the two games on Twitch, it's clear Teamfight Tactics is doing a lot better than Dota Underlords. At the time of writing this, Teamfight Tactics has over 8,000 viewers, while Dota Underlords has less than 500.
So, the auto-battler genre isn't dead. But then, what has happened to Dota Underlords? If I were to guess, I'd say the game is suffering from a similar fate to Hearthstone. There is too much randomness in the current gameplay. If you get unlucky with your hero options, you can't win. And if you're just rolling the dice, then where's the tactical challenge we signed up for?