For avid players of Dragon Ball FighterZ, a new update dropped today. First, we get a new tournament called FighterZ Tournament. This is a brand new online mode with tons of new match rules for players to try out, and if you can survive long enough you will end up in an 8-on-8 tournament. Winners of each tournament and those who are the runner-ups will all get some sweet special rewards and those coveted Z Trophies.
Players can now also display all their trophies in the brand new Z Trophy Room. Every player can choose to decorate it how they want and also display their Lobby Avatars. You can even visit other players' trophy rooms and invite your friends to come and check out yours.
These are the first two free updates available today, with a third to come on December 5. You can check out the new trailer below to get a better feel for what is in store.
Getting Into The Holiday Spirit
The final update, coming next week, will see Dragon Ball FighterZ getting into the holiday spirit. A whole slew of festively themed avatars, as well as different color variations, will be released. Vegeta, Trunks, Tien, and Android 18 are all getting dolled up in a Santa Claus style. Krillin and Buu get to dress up as a snowman and a reindeer. The game is also receiving a new Christmas color set, featuring classic hues of red, green, and gold that all characters can utilize.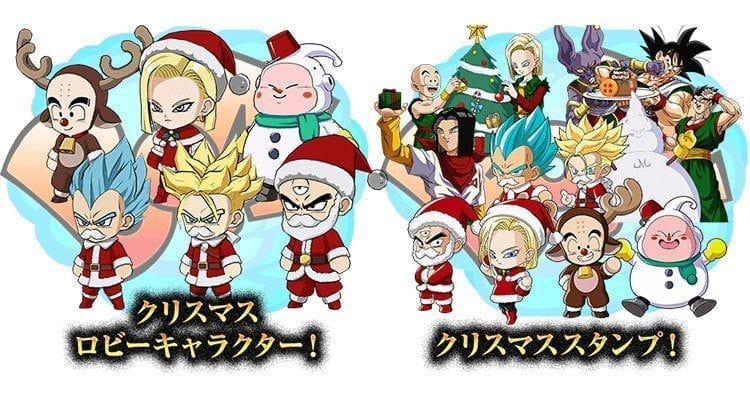 We saw something similar when they released their Halloween-themed avatars. Whether you care about cosmetics or battling it out online, these free updates seem to have something for everyone. I have a feeling the FighterZ tournament and the Z Trophy room are probably going to be the two most important things players have been itching for. It's always fun, however, to show off your holiday spirit in-game too. For more detailed information, check out the full announcement here.