As foreshadowed by the lack of a beta on Steam, today PC Gamer broke the news that Fallout 76 won't make an appearance on Steam at all–at least at launch. According to Bethesda, "The PC version of Fallout 76, for both the [beta] and the launch, will be available only via Bethesda.net, not on Steam."
Additionally, it appears the beta is the final build. Progress will carry over when the full game is released–which seems like a savvy move.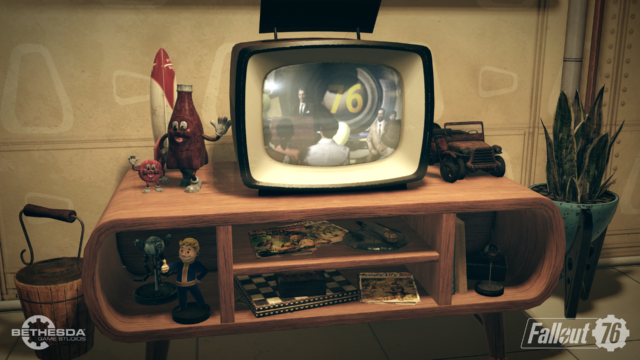 Though I have my own issues with Steam, I wonder where the confidence is coming from. Bethesda is pushing the popular gaming platform to the side. Cutting it off could drive away a decent audience–loss of convenience and visibility notwithstanding. It's also possible a fair few people will be disinterested in installing yet another proprietary installer that only allows for one publisher's games, and for Fallout 76 primarily.
I'm a bit tired of Bethesda's policies, myself, and the handling of its mainline games in recent years. I've gone from tepid to very disinterested in trying this new one out. It just looks like it'll be missing out on what I personally value in the series, and I wonder if I'm alone in that regard.
However Fallout and Bethesda both carry a fair bit of weight in their names. Fallout 4 did well in both review score and sales, for example. It is possible people will simply swallow their irritation in order to explore the nuclear wasteland with friends. But time will tell if the gamble pays off. It depends on how willing people are to go through Bethesda.net when the pre-order beta comes out around October.