The worlds of Final Fantasy XI and Final Fantasy XIV have collided together once again with the return of The Maiden's Rhapsody: Memories of an Unseen Realm. From today until June 22, this event will task players with aiding a reporter for the Harbor Herald, Remumu. Remumu needs an adventurer to protect her during her investigation.
Participating in the Maiden's Rhapsody event will gain players access to the Amatsu armor set. This is worn by one of the main characters of Final Fantasy XI, Iroha. The full armor set consists of Amatsu Hachigane, Amatsu Togi, Amatsu Tekko, Amatsu Haidate, and Amatsu Sune-ate.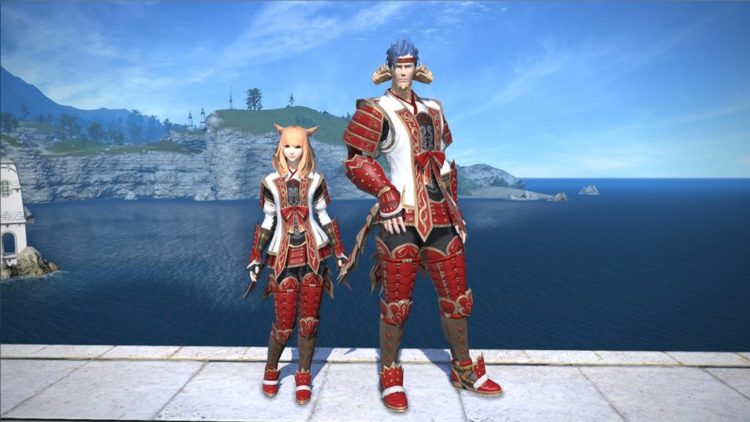 Keeping FFXIV players busy
Players can access the event by traveling to the Limsa Lominsa Upper Decks. Just speak to Remumu there to begin the quest titled "A Journey to Remember". If you have already completed the content, though, you will not be able to do so again. It is also important to note that you cannot complete seasonal quests after the event has concluded.
Once you complete the event, though, Final Fantasy XIV still has plenty of content to go through. The Final Fantasy XIV Fan Festivals are still planned for later this year in North America, Japan, and Europe in 2020 and 2021. Nothing has been canceled yet, and if the dates don't change, then North America's event will take place on November 6-7 in San Diego. Nagoya, Japan will hold the Japanese event on December 19-20. Finally, Europe will host its event in London way down the line on February 20-21, 2021. You can learn more information on those events here.
There is also a full documentary series called "The Creation of Final Fantasy XIV: Shadowbringers" that interviews the developers and covers the key aspects of the development of Shadowbringers. You can find those videos on YouTube. No matter where you look, Final Fantasy XIV still has tons of stuff for players to enjoy.