Fortnite Season 3 has had a variety of secret challenges. For instance, players previously helped the coral buddies build small temples. Then, players went on the hunt to search for parts to fix the spaceship. Now, in what seems to be an odd crossover, there's a coral buddies spaceship challenge. This time, the coral buddies need your help to collect some metal then deliver a nuclear container. Upon completion, you will be rewarded with 50,000 XP, so it is definitely a challenge worth taking part in.
The coral buddies secret spaceship challenge
If you are familiar with the original coral buddies challenge, you will know where to go. They are located on the small islands in the northwest corner of the map. However, before you make your way towards this area, you need to collect 100 metal. The metal is needed for the coral buddies to complete their spaceship. There are a variety of locations nearby that can provide you with more than enough metal. You could land at the lighthouse, for example. Once you have collected the resources you need, make your way over to the coral buddies' island. On arrival you will see a small launch tower and interacting with it will deposit the metal. As a result, a rocket ship will appear and launch the coral buddies into the sky.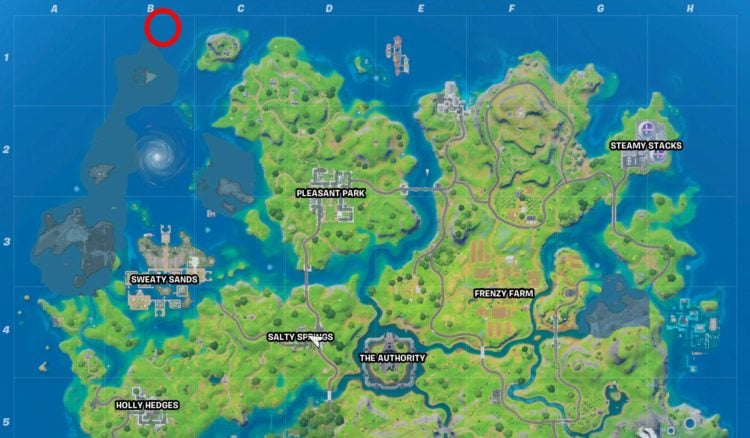 The next segment of the challenge requires you to simply locate a nuclear container and deliver it. Fortunately, both the collection and delivery locations are located in square B1. The nuclear container can be found in the partially sunken boat. Once you have found it, take it to the nuclear testing site, which can be found back on the island.
Delivering the nuclear container will complete the "enter the nuclear age" quest. Currently, it is unknown what the nuclear age could be and how it could impact the narrative in the future. As for the coral buddies, we have no idea what their next adventure could be.