Have you ever wanted to roam the countryside of say, I don't know, 1980s Sweden? Perhaps in an alternate timeline where said country was rampant with giant construction themed murder-bots, which you would have to fight?
Well, if you are someone who wanted that, first of all, wow, what a specific thing to desire. Secondly, you're in luck! The company behind both Mad Max and Just Cause, Avalanche Studios, is working on a game just like that. What's more, it's set to release in a few months.
Think Terminator…But In Sweden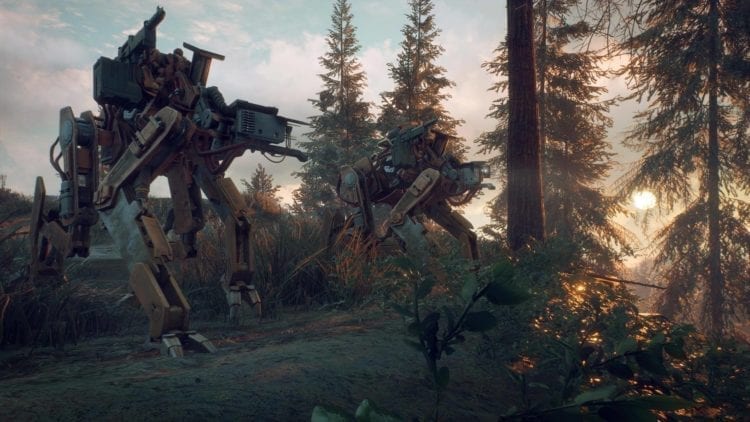 That game is Generation Zero, announced back in early 2018, and now with a PC release date of March 26. According to the game's website, you can pre-order now and get the Radical Vanity Pack. This comes with a bunch of additional cosmetics for your character.
The game gives me a bit of an odd, yet interesting vibe. It seems to be going for the '80s vibe in its soundtrack and use of words like "radical". The Swedish countryside doesn't match that aesthetic for me personally, but after watching some gameplay trailers and dev diaries, I'm pumped.
You Can Go Robo-Hunting With Friends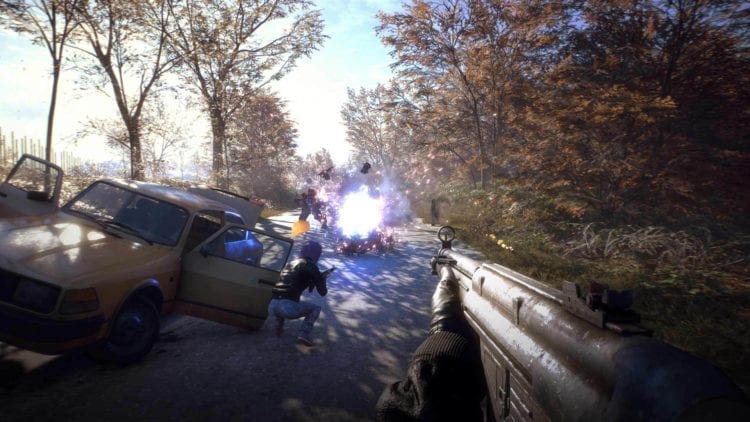 Generation Zero has "seamless" co-op, so you can play with up to three friends at once. It appears your band of 80's teens just returned from a rager of a weekend on a nearby island. But, home isn't home anymore. You'll be fighting a guerilla war against a variety of machines, in what I can only describe as Horizon Zero Dawn and The Surge meets Fallout. Essentially, you'll be hunting down both robots and supplies as you try to make your way through and survive this machine-infested open-world RPG.
Now, from what I can parse, the game has a lot of neat features. There's a full day/night cycle, different types of weather, and enemies that keep their damage. Since this is the studio that made Just Cause, it's probably safe to guess you'll be able to blow some stuff up as well. Overall, the game seems to have an interesting setting and some fairly simple yet fun mechanics.
Looks Like A Lot Of Game For $35

You're wondering how a game like Generation Zero can go from announcement to release in just a couple months? That's most likely because it's not a full-priced AAA game. It's going out the door for a what seems to be fairly priced $35 on Steam. If the concept alone interests you, I'd say check it out for sure. Anything co-op is worth a look, considering even the worst games can be fun with friends.
And if you're a huge fan of this game and company, the Collector's Edition is available as well. It's just $80 and comes with some concept art postcards, a t-shirt, a wooden horse (oddly enough), steelbook, and cloth map.
But what do you think? Does this game look to be worth your time? Does the setting or concept interest you at all? Let us know down below.