After finishing Act 3 of the Inazuma Archon quest, players will be able to unlock another mission that adds to the story. In it, you'll be able to talk to the Raiden Shogun once more, and maybe show her around town. Here's our Genshin Impact guide to help you with the Raiden Shogun's story quest called Imperatrix Umbrosa Chapter: Act 1 – Reflections of Mortality.
Note: For more information about the game, check out our Genshin Impact guides and features hub, as well as our version 2.1 overview. Likewise, you can take a look at our character build guide for the Raiden Shogun.
Genshin Impact: Raiden Shogun story quest guide — Imperatrix Umbrosa Chapter: Act 1 – Reflections of Mortality
Let's discuss the objectives so we can complete the Raiden Shogun's story quest in Genshin Impact. Don't forget that you need a Story Key to unlock this. Moreover, make sure you track the quest so that important locations are always marked on your map:
Go to the Archon Statue in front of Inazuma's castle and meet Thoma.
Go to the Grand Narukami Shrine and talk to Yae Miko. She'll give you a pass permit.
Travel to the Tenshukaku domain. The guards will let you inside. You'll find the Raiden Shogun (the construct) who's a bit peeved.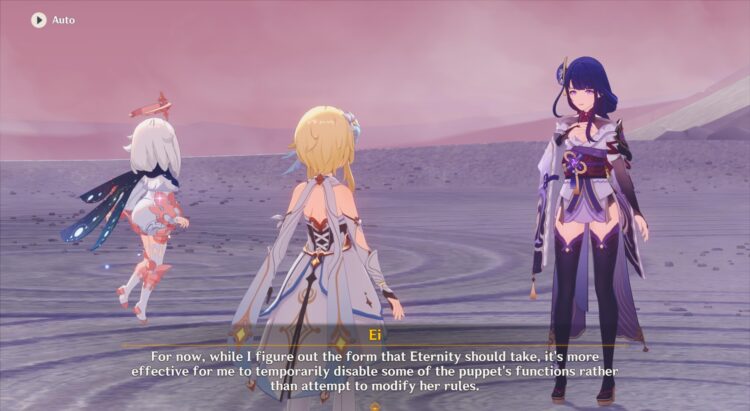 You'll then be at the Plane of Euthymia to talk to the actual Raiden Shogun, Ei, who's fine with taking a tour of Inazuma City.
Walk with her and interact with the stores that she goes to (i.e., the street food vendor and publishing house). Choose a book and present it to Ei.
Head to the marked location and tell Ei to strike a pose. Take a picture with the regular photo mode, not with the Kamera.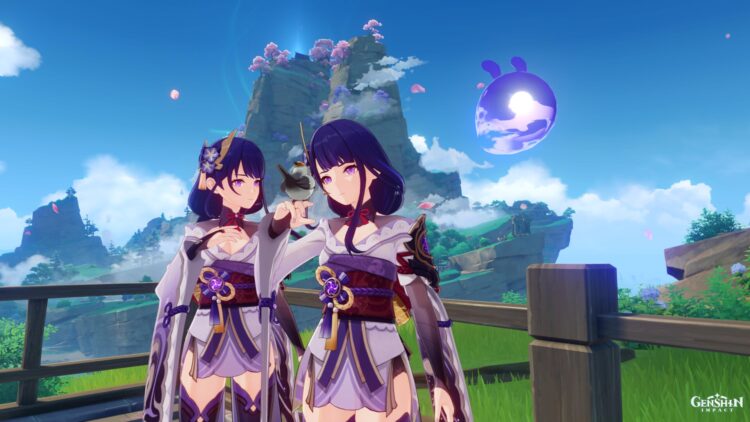 New developments will be made known, so head to a dungeon that's west of Kamisato Estate.
There are several rooms here guarded by Nobushi samurai. I believe the Raiden Shogun will be a guest character in this dungeon (I already had her so she just appeared as a regular party member).
In the final room, the Raiden Shogun encounters several NPCs, one of whom is the proxy clan head of the Kujou Clan. This fella challenges the Raiden Shogun to a duel. Big mistake.
After the cutscene, Ei tells you about her thoughts (she seems to leave in a huff).
Return to Yae Miko and return the pass permit. It looks like you're going to encounter these two in future adventures.
That does it for Act 1 of the Raiden Shogun's story quest in Genshin Impact. Remember that finishing this quest is a requirement for Dracaena Somnolenta Chapter: Act 1 – Warriors' Dreams Like Spring Grass Renewing (that's a mouthful). It's Sangonomiya Kokomi's story quest.
---
Genshin Impact is available via its official website. For more information, check out our guides and features hub.