GOG has kicked off the weekend with a Deep Silver Publisher Sale. The sale offers up to 80% off a ton of games published by Deep Silver, including Wasteland 3 and Metro Exodus. Additionally, anyone who already owns or purchases any Deep Silver game this weekend will receive a free copy of Deadlight: Director's Cut. The deals end on Monday, March 21 at 10 AM ET.
One highlight of the GOG Deep Silver Publisher Sale is Wasteland 3, available for 40% off. The RPG sees players take control of Desert Rangers after a nuclear disaster. They set out on a quest to help the Patriarch of Colorado save the state from getting torn apart by gangs. Player choices affect the game's outcome. Build a new base, customize characters, and travel through the wastelands in a new battle truck. The original game is on sale, as well as Deluxe Edition and the Deluxe Edition Upgrade.
The GOG Deep Publisher Sale also includes quite a few Metro titles. Metro: Last Light Redux and Metro 2033 Redux are both 80% off. Meanwhile, those looking for the full trilogy can purchase the Metro Franchise Bundle for 30% off. The bundle includes Metro 2033, Metro: Last Light, and Metro Exodus, plus all DLC. Eager players can experience Artyom's journey to save mankind from start to finish.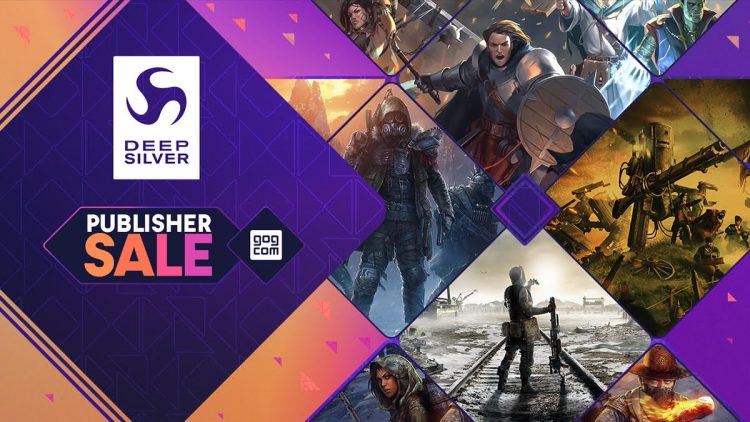 Other best-selling titles in the sale include Pathfinder: Kingmaker, Iron Harvest, Outward. From now until March 22, those who own Deep Silver-published games can nab Deadlight: Director's Cut for free. Add the zombie outbreak game to your cart to claim the freebie.
Get your retro fix on GOG this weekend
In addition to the Deep Silver Publisher sale, GOG has added nine retro games to its collection. Most of them are sports titles, such as Fast Break, MicroProse Soccer, and TKO. However, there are also a few space-centric games, like Psi 5 Trading Company and XF5700 Mantis Experimental Fighter. The new retro additions are included in GOG's "Retro First Friday Collection #2" and the "Retro Sports Bundle."