Would you lose your head if it weren't attached to you? Developer Octato has partnered with publisher HandyGames to answer this question. Airhead, a brand new metroidvania puzzle platformer, is set to release in 2021.
In Airhead, the player will control Body, who will in turn try desperately to keep hold of Head. No prizes for guessing how these characters got their names. Head can be filled up with air using gas canisters – hence the game's name. Head can then float across the sky and take Body with it, provided that the pair are connected at the time.
Queue up a series of block puzzles with Head as the block. There is an added twist in that the block can float to the ceiling when the situation demands it. In true metroidvania style, as the game progresses the player can pick up new powers and upgrades to provide added variety to the game's many challenges.
Up in the Airhead
All of this might sound very familiar to anyone who's ever played a metroidvania before. What makes Airhead stand out is its strong 2.5D art style. It's vaguely reminiscent of a brighter, less oppressive Inside, with god rays and particle effects lighting up cavernous environments.
The game is the debut release for developer Octato. Considering that the studio doesn't have anything else under its belt at present, this certainly does look visually appealing.  Publisher HandyGames also promises a rich story, in which Head and Body are separated from their heart, and must fight sinister forces to get it back.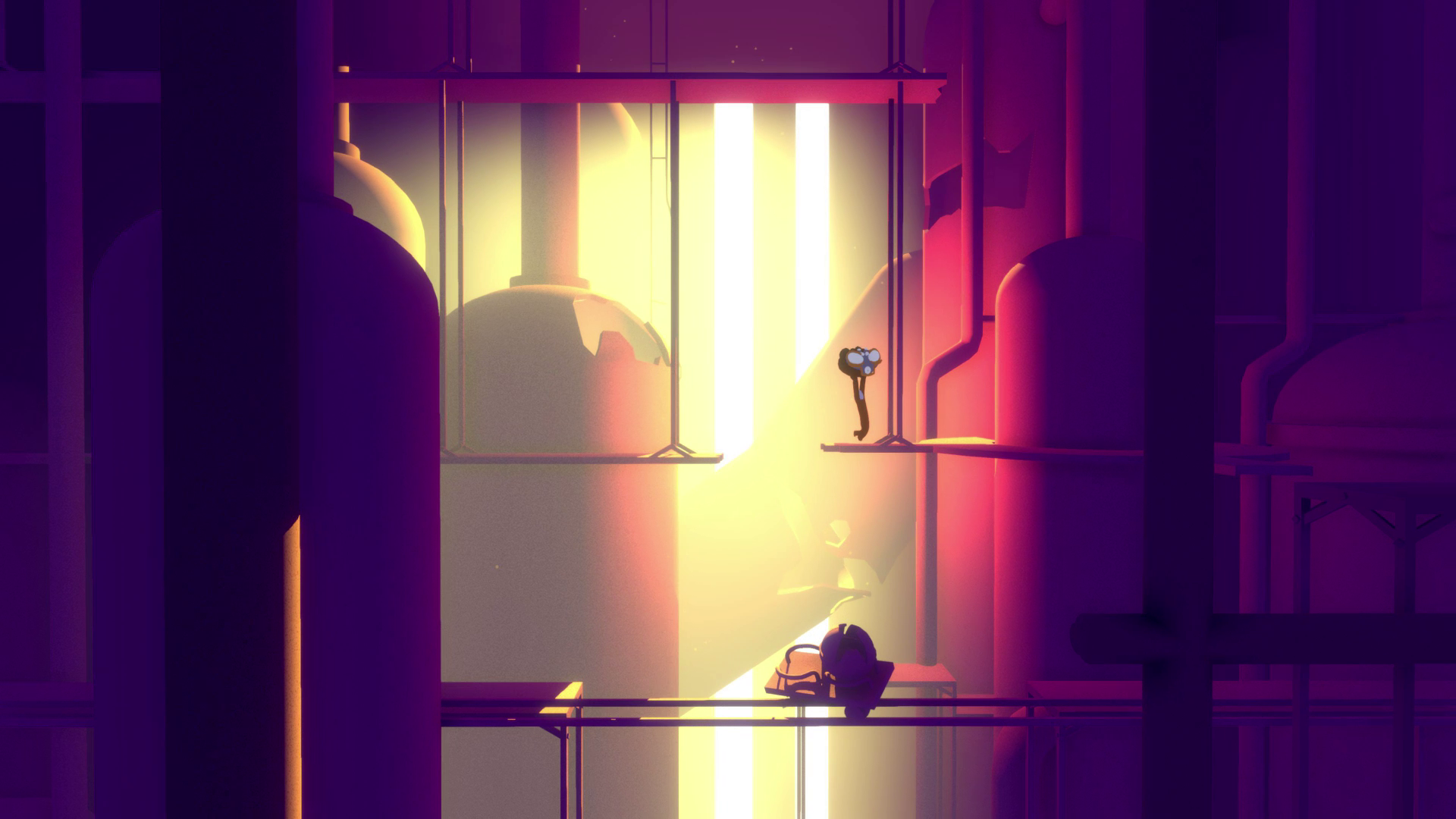 Airhead looks charming and its core mechanic could well lead to some new and original puzzles to solve. It remains to be seen whether the game will be a breakout success, but for a debut title from an unknown studio, things look promising.