In its seventh major update since an early access launch, Hell Let Loose is getting some major changes today. Update 7 is now live, and brings with it an urban map set in Carentan, the famous French town that housed The Battle of Carentan, shortly after D-Day.
The map is set to deliver "brutal house-to-house, street-to-street fighting in the largest urban environment in the game to date." This play space looks to offer something different to the game's existing sprawling maps. Carentan is playable in both the Offensive mode and the Warfare mode within Hell Let Loose.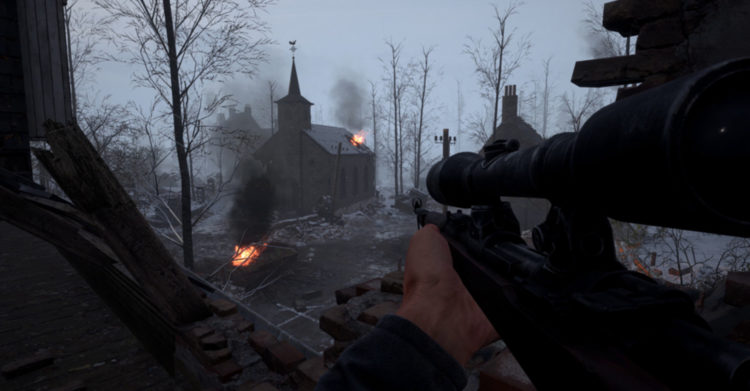 Elsewhere, the update will completely overhaul the game's existing animation system. Now, an even larger focus has been placed on realism, where the game's "unique scale and intensity are pushed even further with the implementation of a new animation system."
What's coming down the road
Not much else about the new system has been detailed, so we'll have to see how these changes affect Hell Let Loose in the update. Improved audio has also been promised with update 7, which could further enhance the immersion levels for which Hell Let Loose strives.
Max Rea, studio head at Hell Let Loose developer Black Matter, had this to say about the current state of the game:
The battles of Hell Let Loose have been raging in Early Access for over a year now, and with every update that's been released the intensity and nightmare of war has become even stronger, but none of that comes close to what this new update brings. The real world fighting in and around Carentan was brutal and entirely different to any of the other battles held during the war up to that point, and it's that experience that we've aimed to reproduce as best and as accurate as possible for our incredibly passionate and growing community of players. The animation overhaul is the icing on the cake for all of this – it pushes everything that bit further!
The trailer for Hell Let Loose update 7 is available below.