The Fourth Horseman is an exotic shotgun that makes its return in Destiny 2: Season of the Worthy. If you own the season pass, you'll need to speak to Zavala and he'll provide you a quest called "In Rides A Pale Horse." Here's our mini-guide on how to complete the objectives.
Note: For more information about Destiny 2: Season of the Worthy, you can check out our guides and features hub.
The Fourth Horseman exotic shotgun guide: Finding Zavala's officer
Once you speak to Zavala in the Tower, he'll tell you to find a way into his office. It's actually located in between the Tower's courtyard and bazaar areas. Remember the metal walkways? You'll need to head a couple of levels below you which has the entrance. Inside, you'll find a number of memorabilia such as the Speaker's mask.
Note: If the door to Zavala's office isn't open, simply head back out to orbit and load in the Tower again.
Head down the stairwell and go through the vents. Make your way around until you're able to drop down to a small room. You'll find that the Fourth Horseman is missing. If you get lost, you can watch the video below from Destiny 2 YouTuber JunOmega:
In Rides a Pale Horse: Taking out Cabal on Mars
The next steps to obtain the Fourth Horseman exotic shotgun in Destiny 2: Season of the Worthy have already been outlined by Light.gg from the game's database. First, you'll need to speak to Ana Bray who'll tell you to kill lots of Cabal or complete public events on Mars. Just run Escalation Protocol since each round adds progress. If there are several blueberries surrounding you, this should be done in no time. Speak to Ana Bray when you're done.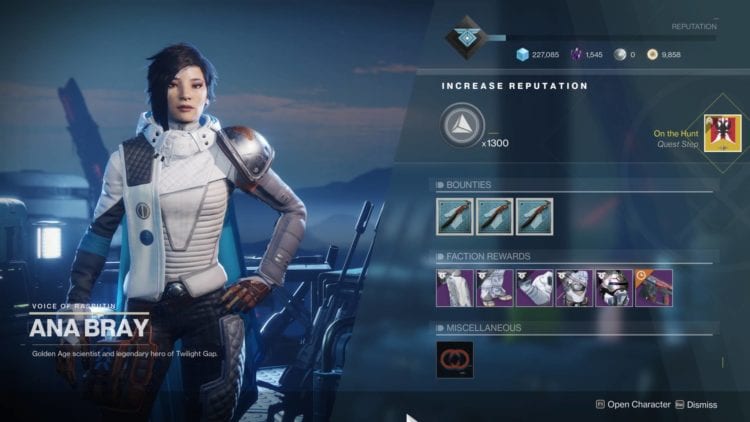 Ah, but you're not finished yet, Guardian. You still need to do either (a) kill Cabal psions on Mars or (b) loot chests on Mars. Just go ahead and look for various planetary caches while killing psions around you.
Once this part is over, you'll need to speak to Benedict 99-40 back at the Tower. The friendly bot mentions that you've got to do the following in the EDZ to earn progress:
defeat enemies
complete public events
complete patrols
For now, just do the EDZ's Seraph Tower which should count as a public event still, all while netting you a lot of kills and completing one of the EDZ Seraph Bunker's weekly bounties.
After you're done with the ordeal, your final task is to complete The Quarry which is a legendary lost sector. You cannot do this quest step yet because The Quarry isn't the legendary lost sector today. You'll have to wait until tomorrow. Past this point, there seem to be no additional quest steps, so you should get the Fourth Horseman exotic shotgun by then. We'll keep you updated with more information.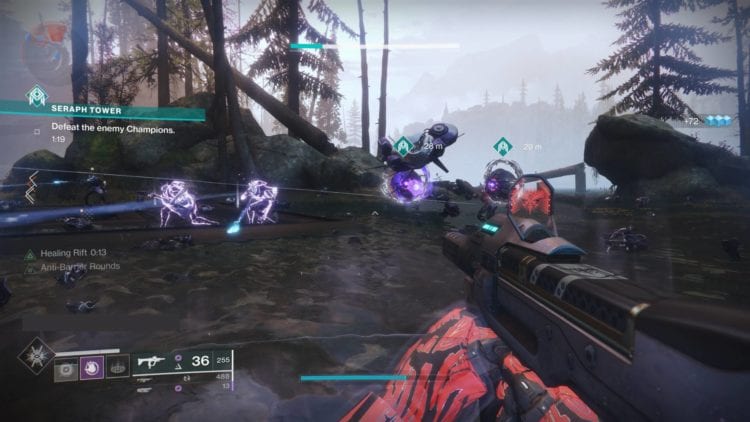 The Fourth Horseman's perks
The Fourth Horseman is an Arc shotgun that has two noteworthy perks:
Thunderer – fires full auto and has a highly increased rate of fire
Broadside – each successive shot has more damage and more spread
Back in Destiny 1, The Fourth Horseman used to melt strike bosses whenever Arc burn was active, so it might find some use once more. In PvP, however, you're better off with The Chaperone or Lord of Wolves if you want to bring an exotic shotgun in the Crucible.
---
Destiny 2: Season of the Worthy is available on Steam. For more information, you could check out our guides and features hub.