Humble Bundle has received a significant price change to better suit its global customer base. While the service has always relied on users choosing how much they want to pay for any given bundle, up until this point, all transactions were made in US dollars. Now, for the first time, Humble Bundle users in different parts of the world can pay in their respective local currencies.
Going forward, according to a blog post on the Humble Bundle store, customers can pay for bundles in EUR, GBP, CAD, AUD, NZD, TRY, RUB, and PHP. This doesn't change the system through which Humble Bundle runs, though. Anyone purchasing a bundle can still choose both the price they pay for their games and how much of that money goes to charity, the developers, or Humble Bundle themselves.
Do note that this change only affects bundles released following the update. Live bundles from before this change are still only available in US dollars.
Change is good
The big advantage here is that, for the first time, customers around the world will be able to make purchases in their own currencies, thus avoiding potentially large currency conversion charges. This is beneficial for those purchasing bundles, but it also benefits Humble Bundle themselves. Now, they can control the exchange rate for bundles themselves instead of leaving it to the whims of online currency conversion companies such as PayPal, who always take a healthy chunk of any transaction for themselves.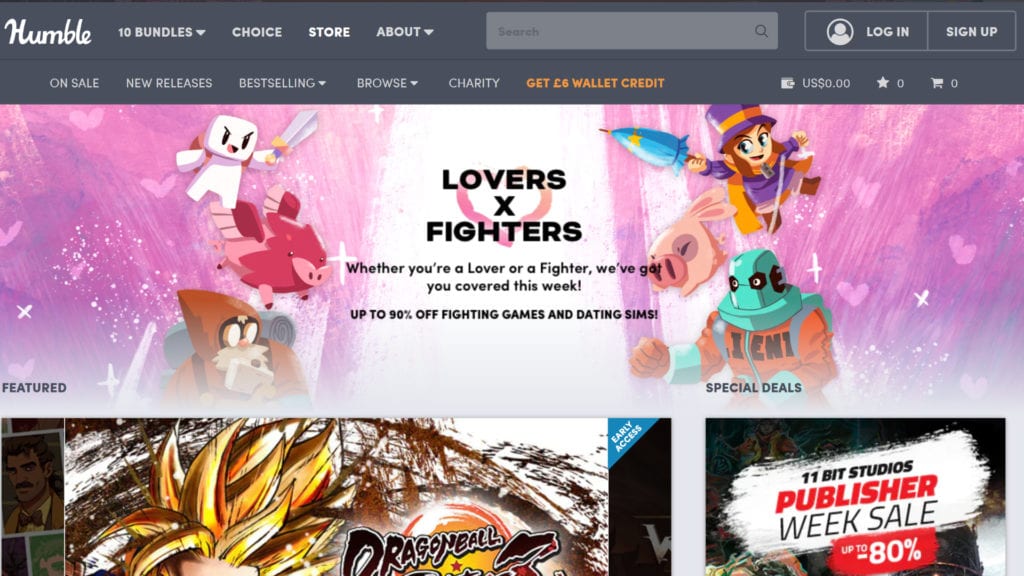 This is another step in Humble Bundle's continuing evolution as not just a provider of cheap games for charity, but a full-blown game publisher and digital storefront in their own right. Moving forward, with Valve and Epic battling it out to control the largest chunk of the digital games distribution marketplace, smaller offerings like the Humble Store and Humble Choice offerings will be of increasing relevance to PC gamers.
The price is right
It could well prove that the era of a single locked-down Steam platform for PC games is coming to an end. Gamers are growing more used to sourcing more and more titles from various different stores, after all. If this is the case, then Humble Bundle's changes to its international pricing will make the service more appealing to customers from across the globe.