Psychological horror In Sound Mind has a shiny new announcement trailer, and you can try it out for yourself with a newly released demo on Steam.
In Sound Mind is from We Create Stuff, the studio behind the rather popular and acclaimed Nightmare House 2 mod for Half-Life 2. In much the same vein, this looks like it'll be full-on with the horror, but it'll also have plenty of action to sink your teeth into. Not everything can be shot, though: you'll be stalked by bosses, and you'll need to do some puzzling to figure out how best to deal with them.
Best of all, though, it's got a cat called Tonia. And you can apparently pet the cat. So, that's an instant buy for me.
The protagonist is not in sound mind
From what I can see, the game itself is set within the mind and memories of the protagonist, and if his mind is anything like mine that's pretty much the worst place to be trapped. Much like mine, it's filled with horrible memories, shifting realms, scary mannequins, and terrible monsters. Also, cats. So yeah, this may actually be my mind. Except that I'm not a therapist struggling with the effects of an experimental chemical, anyway, while our protagonist is.
In Sound Mind also has a soundtrack by The Living Tombstone, the YouTube sensation who's done a whole lot of songs inspired by games. I'm personally pretty partial to the Spooky's Jump Scare Mansion track, but either way it sounds like the audio is in good hands.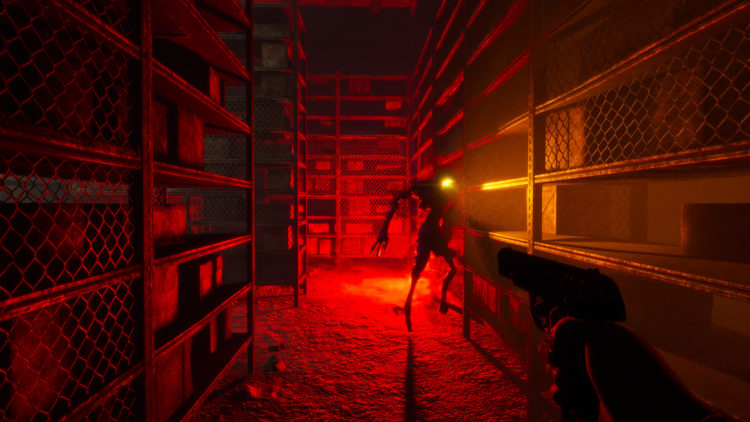 If you like the look of the trailer above, then you should probably give the game a shot for yourself — and you can do that right now. There's a demo up on Steam that you can try out for yourself. Hopefully, it'll give you an idea of whether buying this is something that someone in sound mind would do. Pun very much intended.
In Sound Mind is due out in 2021.