It's 2021 and that's right, you're still reading headlines about Valve's last co-op zombie shooter. Left 4 Dead remains popular to this day, especially the sequel, as it contains loads of post-launch content these days. However, in certain regions you couldn't even access all of the base game content due to the gory nature of the title. Germany was one of those regions, until now, as Left 4 Dead 2 just received a free update in the country.
Basically, Germany has been known to be quite harsh with video game ratings. Back in 2009, the country deemed the vanilla version of Left 4 Dead 2 too gory and too bloody for players to handle. So, for over a decade the region only had access to a cutback version of Left 4 Dead that removed blood, gore, and other offensive content.
Fast forward to 2021, and Left 4 Dead 2's complete content update for Germany is finally here. Basically, it reverts the shooter to its standard form, present in other regions since launch. Germans can finally get their hands on a proper version of Left 4 Dead, the way it was meant to be experienced. If you're based in that region and want to patch up Left 4 Dead 2, the update is live on Steam.
Joining the Aussies
Germany isn't the only country known for strict media laws. Australia's ratings board is also known for its fair share of cutback orders on violent video games. However, the land down under took a mere five years to accept Left 4 Dead 2 in its true form, as Valve successfully resubmitted the game in 2014. It may have taken Germany another six or seven years, but at least gamers from the region can finally get Left 4 Dead 2 uncut.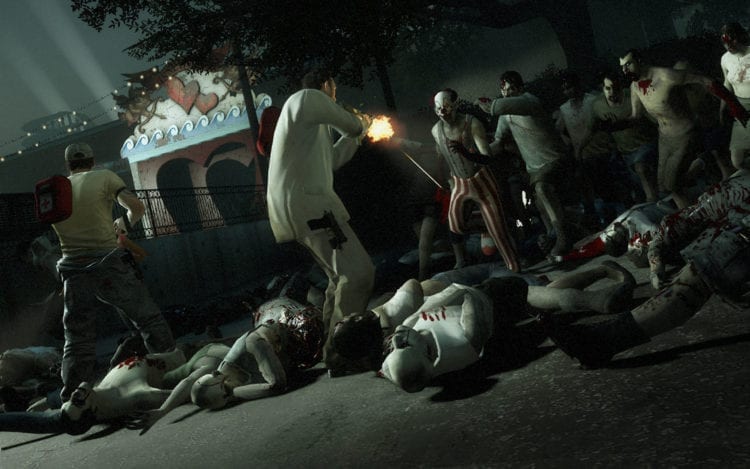 For the rest of us, this update means nothing. Oh, and before you ask, we aren't getting Left 4 Dead 3 anytime soon. There is Back 4 Blood though, which is an upcoming co-op zombie shooter from the original Left 4 Dead team. That one is set to launch this summer.