Two new monster variants are to be added to Monster Hunter World: Iceborne. These creatures, Raging Brachydios and Furious Rajang, have appeared in previous Monster Hunter games, but this is the first time they'll be available in Monster Hunter World.
Both of these new monster variants will be added as a free update to Iceborne. While console players will have the chance to face off against the pair sooner, gamers on PC need only wait until April to get pummeled by these spectacular specimens.
Variants are the spice of life
Raging Brachydios first debuted in Monster Hunter 4 Ultimate and is significantly larger than a standard Brachydios. The Raging Brachydios variants secrete thick, explosive red slime and tend to live in volcanic areas, making its environment a challenge for any would-be monster hunter.
The Furious Rajang originally appeared in Monster Hunter Freedom Unite and is a large, very grumpy gorilla with horns. When an ordinary Rajang is in Rage Mode, the hair on its back turns golden yellow. The Furious Rajang is golden yellow even outside of Rage Mode, and when angered, it generates massive amounts of electricity.
The team has designed both of these monsters to give experienced players a particularly difficult endgame challenge. For those who've already seen most of what Iceborne has to offer, this should help keep the game interesting as they continue to explore.
Iceborne forever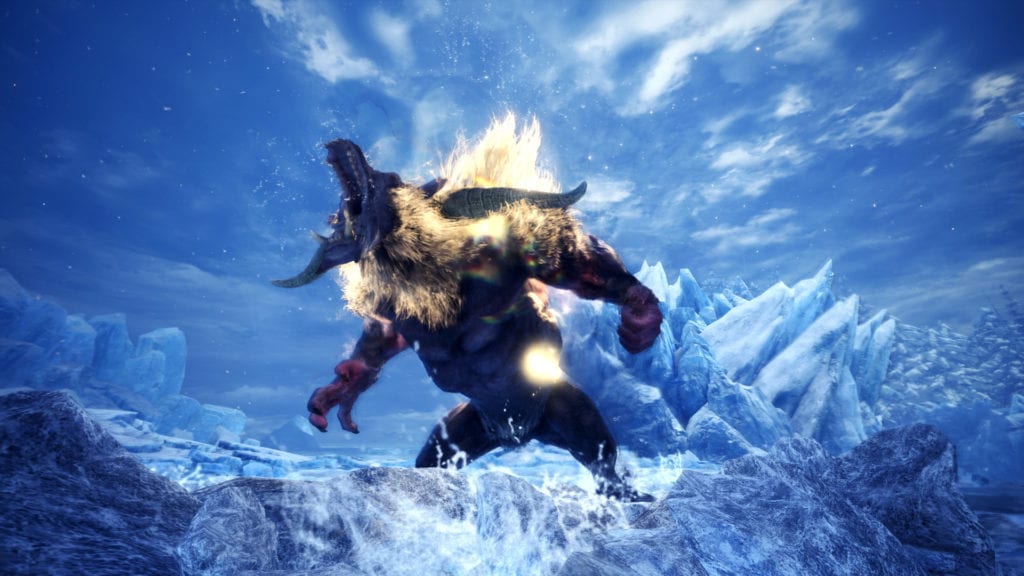 These two monster variants are part of Capcom's plans to continue providing Monster Hunter World: Iceborne players with reasons to return to the game. This is the third batch of free content for Iceborne, and it will come just weeks after the long-awaited Resident Evil 2 crossover event finally makes its way to PC.
A big challenge for game developers is always keeping their titles relevant to their core player base. Other titles will often begin to draw attention while the devs work on their next big release, after all. Thus far, Capcom has put a lot of effort into keeping Iceborne relevant with little updates and additional content to make even the most devoted of fans feel like Monster Hunter still has something new to offer.