Since the launch of Half-Life: Alyx nearly a year ago, there's been one big question in the PC gaming community. What is Valve working on next, and when will we be able to see it? The secretive company has a rich library of games, all celebrated for their quality and detail. Even Team Fortress 2, which released in 2007, still sports a healthy player base. While we don't know what Valve is working on, thanks to an interview with Newell from the New Zealand news station News 1, we know that new games are in the works.
As with any interview involving Newell, the reporter eventually had to ask about Half-Life 3. Gamers have pestered Newell about the long-awaited sequel for well over a decade to the point where it may as well be a meme. Newell himself acknowledged how long he's been asked about the game, and continued on with his usual MO.
"I've successfully not spoken about those things for a long time and I hope to continue to not talk about them until they are moot questions," Newell said. "Then we'll move on to a new set of questions."
Newell also said that by not answering any questions about Half-Life 3, he was stopping fans from coming up with more potentially annoying questions. I certainly can't say I blame him.
What does Valve have cooking?
While Newell was coy on any details surrounding Half-Life 3, he did reveal one tidbit of information. Valve apparently isn't taking a break from making new games like it did prior to the release of Half-Life: Alyx.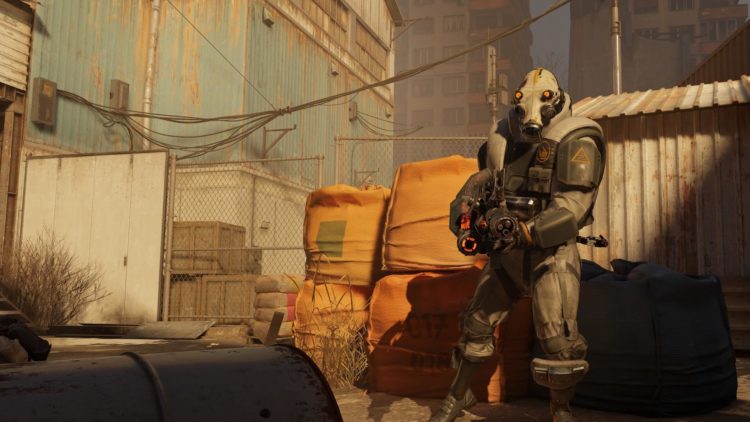 "We definitely have games in development that we're going to be announcing — it's fun to ship games," Newell said. Of course, he didn't reveal anything past that, not a word on what the upcoming title could be or when fans can expect it. However, it seems we have the success of Half-Life: Alyx to thank for Valve's renewed interest in making games.
"Alyx was great — to be back doing single-player games, that created a lot of momentum inside of the company to do more of that," Newell said.