Lat month, developer Hello Games confirmed that No Man's Sky was heading to Xbox Game Pass for PC in June. Indeed, the game will be available on the service tomorrow — but it also comes with a bonus. Today, the developer revealed the game will now have cross-play built into its multiplayer features. Beyond No Man's Sky, four other games including Battletech and The Bard's Tale: Remastered and Resnarkled are coming to Xbox Game Pass for PC this June.
Cross-play has been turning into a big deal, and it's an ideal addition to No Man's Sky. The space exploration game has seen a host of fresh updates since its launch, allowing people to band together to name planets varying synonyms of dangly bits. Cross-play will be available for the game when it joins Xbox Game Pass for PC tomorrow, June 11. The addition coincides with the launch of the game's Windows 10 edition.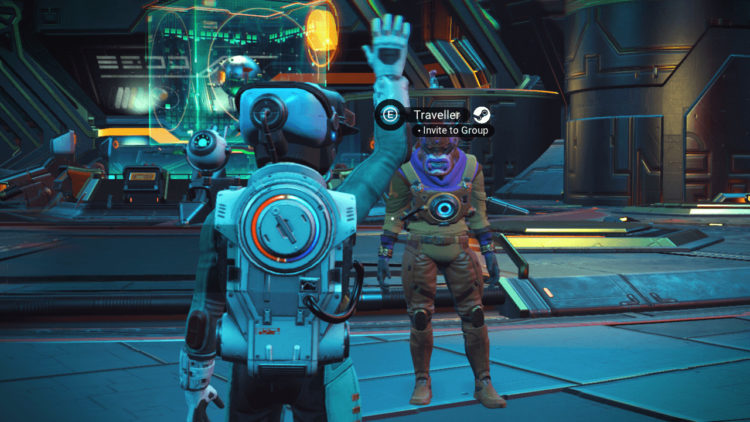 According to a post by the developer, the game will allow you to join up with players "regardless of platform." Well, unless you're a Switch player — sorry, looks like you're getting snubbed again. PC players will be able to join hands and dance across worlds with both Xbox One and PlayStation 4 owners, all of whom will carry a small icon above their heads signifying their platform.
Mechs, Bards, and dungeons
Other than No Man's Sky with cross-play, Xbox Game Pass for PC will include several other games. Tomorrow, Battletech, Dungeon of the Endless, and Battlefleet Gothic: Armada 2 are joining the service. Later, on June 18, we'll have access to The Bard's Tale: Remastered and Resnarkled.
These are some dandy inclusions, in my mind. We gave Battletech a 9 when it launched in 2018. And Bard's Tale has always been a source of jovial, snarky humor. The remastered original joins the The Bard's Tale Trilogy and The Bard's Tale IV on the service — the latter of which hasn't been as beloved as the others, however.
The latest games for Xbox Game Pass for PC will become available starting tomorrow, June 11. Microsoft is still running its $1 sign-up promotion for the first month.