Microsoft really, really, really wants people to sign up for its still relatively new Xbox Game Pass service. While the cost is usually $10 per month, the company is currently running a promotion that has reduced the price all the way down to just $1. This isn't the first time such a promotion has occurred, though it is notable due to a set of special circumstances.
The last time this promo occurred was just a few months ago, coming towards the end of 2018. I wanted to get in on it so I could continue playing Forza Horizon 4, but to my dismay, I was locked out due to having applied for the 14-day free trial beforehand. That's the stipulation of this promo—it's only available to all-new subscribers. But, this time around, things are apparently different.
Just today, I went ahead and managed to take advantage of this promo, despite having had a 14-day free trial before. Here's the proof: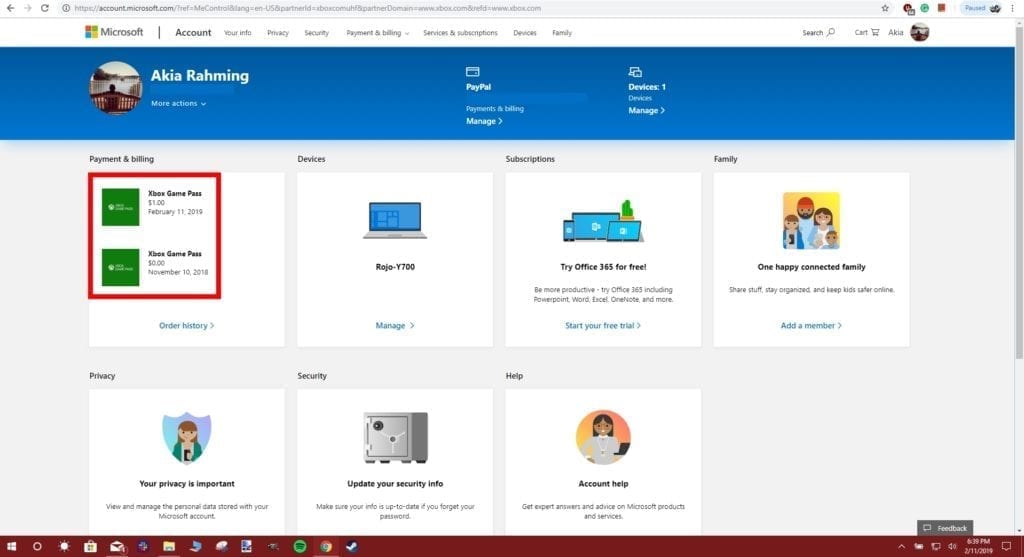 As you can see from my billing history, I activated the 14-day free trial last November. Now, today, Microsoft's system accepted my $1 for this special promotion. I'm not quite sure if this is a fluke, or if the aforementioned stipulation has been eased up to now only stop accounts that have had full subscriptions before. But, here's the thing—this situation is even weirder.
But Wait, There's More!(?)
While I stumbled across the promotion via the link I included earlier in this article, going back to the landing page in incognito mode revealed another, totally different promotion: a one-month Game Pass subscription for $2 that also includes an additional month for free. Here's the page: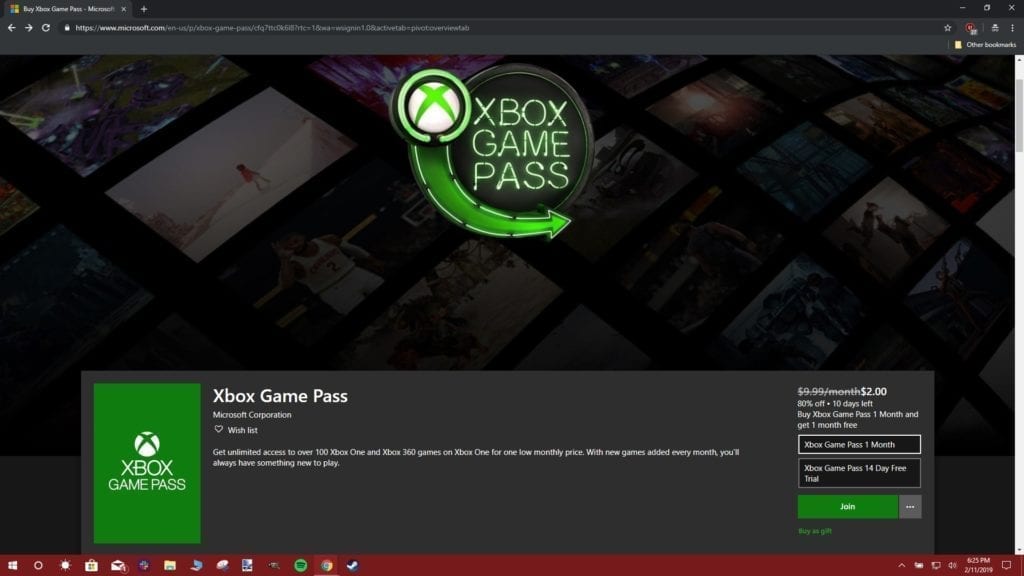 I haven't seen this other promotion being advertised, but here's the link that triggered it. According to the page, there are 10 days remaining for this $2 version of the promo (as of the time of writing), so if it works for you, there's only a limited time to take advantage of it.