July 2018 PC Games
Warhammer 40K: Gladius – Relics of War (Proxy Studios): 11 July
4X Warhammer 40k game from the folks at Slitherine. Space Marines, Imperial Guard, Orks, and Necrons will be your launch factions.
Earthfall (Holospark): 13 July
Gamers who enjoy a bit of Left 4 Dead may want to check this out. Earthfall is a similar kind of game where four players will have to blast their way through hordes of aliens in the Pacific Northwest.
The Spectrum Retreat (Dan Smith): 13 July 2018
The Spectrum Retreat is a first-person narrative puzzle adventure where players explore a strange hotel called The Penrose. Players will have to travel through the hotel and solve colour-coded puzzles uncovering the reasons behind their seemingly never-ending stay.
Thief of Thieves (Skybound): 16 July
One of Robert Kirkman's other comic book series' becomes a game in 2018. You'll follow the thiefy development of Celia, from her early years to becoming an accomplished sneak. The trailer gives it a 'Season One' subheading, so this may be episodic.
Archangel Hellfire (Skydance Interactive): 17 July
Multiplayer mech action in VR from the team behind the on-rails Archangel.
Mugsters (Reinkout Games): 17 July
An 'action-packed puzzler' in which you rescue prisoners and escape from aliens in sandbox levels. Vehicles, traps, and physics will all aid (or hinder) you.
The Banner Saga 3 (Stoic): 24 July 2018
The Viking saga continues and concludes in this final part.
Star Trek Bridge Crew – The Next Generations DLC (Ubisoft): 24 July 2018
Next Generation fans will be pleased to hear that the U.S.S. Enterprise NCC-1701-D from Star Trek: The Next Generation is also being added. Players will test their skills against cloaked Romulan fleets and the Borg in the Ongoing Voyages mode.
Related to this articleRelated to this articleRelated to this article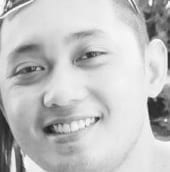 I'm a small business owner who's also writing on the side, contributing in various websites under the Enthusiast Gaming umbrella — Destructoid, Flixist, Daily Esports, PlayStation Enthusiast, and PC Invasion.
My Steam library has 1,131 games at the moment so we definitely have a lot of things to talk about.