Population Zero, the sci-fi MMO, survival game, and exploration game mashup, is set to release on Steam Early Access on May 5. In the meantime, Enplex Games LLC will release developer diaries that shed more light on the game's mechanics. In the latest video, the developers go into detail about regions, exploration, and character progression.
168 hours
In Population Zero, players have 168 hours on the planet Kepler to restart their hibernation pod, thus allowing them to avoid being consumed by the mysterious Sphere. From the very beginning, players will need to gather resources, schematics, and visit seven different biomes in order to succeed. In order to make the game fun to play and to reward exploration, Enplex Games focused on creating four key components to exploration: narrative, puzzles, battles, and rewards.
Population Zero's different regions will present different challenges. For example, in the anomaly region, the temperature will kill you unless you come prepared. Players will need to keep an eye out for visual cues that can help them navigate dangerous zones. In one zone, that might be geysers that lower the ambient temperature and allow you to progress. In another region, be prepared to solve a vertical jumping puzzle to reach your destination.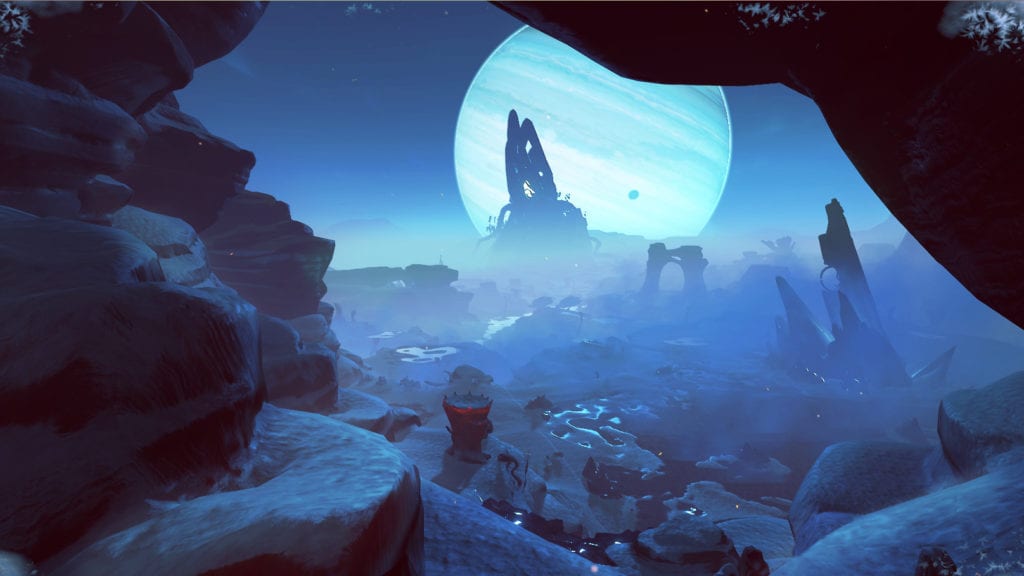 The game is also quite pretty. Kepler's biomes are alien and full of color. Even the less colorful regions seem to pop out, and there is always a gorgeous alien sky to look up at. It certainly sounds like Enplex has the right mix of art and game direction to make players want to get out and explore its meticulously crafted world of Kepler.
Beat up some aliens
Combat will play an important role in exploration, as well. In some instances, you might not be powerful enough to defeat enemy mobs. Instead, you'll simply have to do your best at outrunning them. On the other hand, if you're set to go fight a boss in Population Zero, be ready to do a bit more than jump in and start whacking him with a weapon. One boss requires you to navigate a series of caves, solving puzzles along the way, until you gather enough resources to use as bait. Afterward, you'll be able to go fight the boss and claim your rewards.
Population Zero is shaping up to be an interesting addition to the traditional survival game formula. Base-building doesn't seem like it will be the most important aspect like other games. Instead, exploration and narrative seem to be the primary focus. I for one am all for breaking up the established formula and trying something new.
Population Zero enters Steam Early Access on May 5.