PUBG Lite is a free-to-play version of the popular battle royale PlayerUnknown's Battlegrounds (PUBG) that has just launched across Europe. It's also available in South America, Africa, and southern Asia. What players will like about this version of the game, other than it being free, is that its hardware requirements are much lower than the original game.
Hardware isn't cheap. Some of it isn't even reasonable. So, creating a lite version of a game like PUBG makes it more accessible for a whole load more people. And, according to PUBG Corporation, the lite version delivers the same core game experience as the original.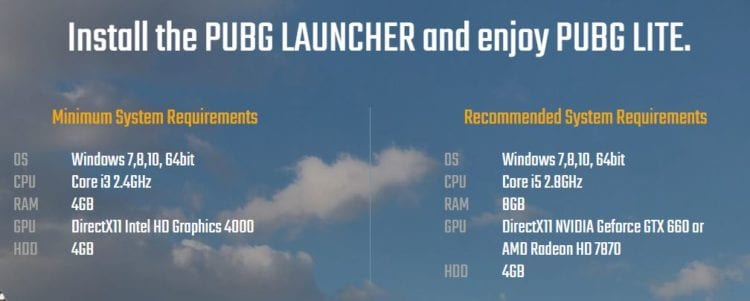 It's Lite, but it's got more going on
PUBG Corporation has even given PUBG Lite a dedicated development team who will be responsible for creating exclusive content for the game. And they've wasted no time. PUBG Lite already has a 4v4 mode where two squads battle in a Death Match-style game mode. The original PUBG doesn't even have this.
So, PUBG Lite players are getting more than the original core game experience. And it's only just come out of beta. The launch day patch has also introduced two new currencies to the game: Silver Bullet and Chicken Medal. That's another thing it's got over the original game.
The Silver Bullet currency is acquired by disassembling items and can be used in the Silver Bullet Store to purchase cosmetic items. The Chicken Medal currency can be acquired in numerous ways. You can buy it using Silver Bullets, receive it as a reward for daily logins, or earn it by completing daily missions or challenges and by leveling your Lite Pass. Chicken Medals can be exchanged for paid crates at a rate of four medals to one crate.
The launch of PUBG Lite across Europe also coincides with the start of the game's second season. All players will automatically receive a free version of the season pass, but a premium version is also available for purchase.
You can download the PUBG Launcher here, which will then allow you to install PUBG Lite.