Update 7.2 has just dropped on the PlayerUnknown's Battlegrounds (PUBG) Test Server, and it brings with it the Ranked Mode that was previously tested in the PUBG Labs. But Ranked Mode isn't the only thing coming to PUBG with the new update. There are also balance changes to numerous weapons, an update to destroyed armor, and more fun to be had with gas cans. As in the real world, you play with gas at your own risk.
The PUBG Patch Report video gives an efficient overview of all the new stuff coming with patch 7.2.
PUBG Ranked Mode
The most important thing to know is that you can only play Ranked Mode in squads, but you can play it in FPP (first person) or TPP (third person). Ranked matches will have 64 players and no bots. This might result in Ranked Mode being the only one worth playing as player numbers decline and bots are added to regular lobbies.
Your rank will increase and decrease based on your performance. And the factors that determine performance are kills, assists, and personal placement. Players need to be within 10 divisions of one another to be able to queue together. There are six tiers with five divisions each.
Certain regions, notably in Asia, will also require SMS verification to be able to enter a Ranked match. If an account is banned, the device connected to it will also be banned.
Changes to gear
The M416 has been the most prolific weapon in PUBG for some time. It excels in all aspects of the game and at all ranges. This superiority has made the M416 the most used weapon in the game, so with the addition of Ranked Mode, the PUBG team wants to try to make more weapons viable.
To that end, shotguns have been made more lethal at close range. No other weapon should be able to compete with them in confined spaces. The M16A4 and MK47 Mutant will be more effective at medium-to-long range thanks to a decrease in recoil. These two rifles also now have tracers, which will make firing at long-range targets even easier. Tracers are only visible to the shooter.
The Beryl M762 also receives a decrease to its recoil, as well as an increase in its bullet velocity from 680m/s to 740m/s. This will make the Beryl more effective at longer ranges than before.

Armor has received a massive change in PUBG patch 7.2. When your armor breaks, you will no longer lose the vest. Instead, your armor will take on the broken state, which will continue to provide you with extra carrying capacity, as well as 20% damage reduction and slight aim punch resistance.
Let it burn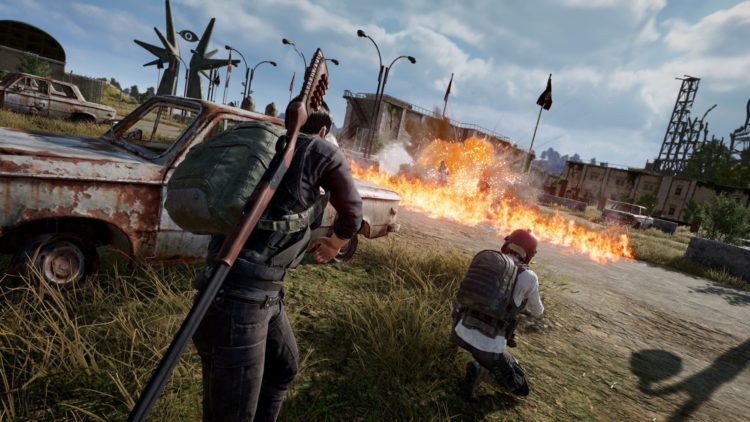 PUBG making gas cans explosive in a previous patch was one of the best decisions PUBG Corp has made. Now the developer is taking it one step farther by letting players pour gas and throw gas cans. And then light it with bullets and throwables. I think these changes are going to make for some wonderful gameplay.
Players will be able to tactically lay traps for enemies or use gas cans like Molotov cocktails on the fly. There will undoubtedly be some crude drawings burning up the various maps of PUBG too.
The complete list of changes coming with the latest PUBG patch is extensive. If you'd like to check them all out, you can head on over to the PUBG website.