Since its proper 1.0 release this past August, Risk of Rain 2, one of the many stellar rogue-like titles to come out this year, has been receiving regular updates. Today's update for the game introduces even more content, which never seemed to run out in the first place. During their runs, players will now have the chance to travel to the Sundered Grove, an alternate fourth-stage map.
This isn't the first time developer Hopoo Games has mentioned the Sundered Grove, as the new level made an appearance in the game's September dev thoughts post. Today's update simply adds the Sundered Grove to Risk of Rain 2.
Welcome to the Sundered Grove
While there isn't much information on the new stage or how it fits into the game's wildly eclectic world, there are some sparse details out there. The map was made by Ghostpunch, an independent game development studio with a history of playing supplementary roles. Besides its work on Risk of Rain 2, Ghostpunch has contributed to Borderlands 3, Mortal Kombat 11, and Prey, among other titles.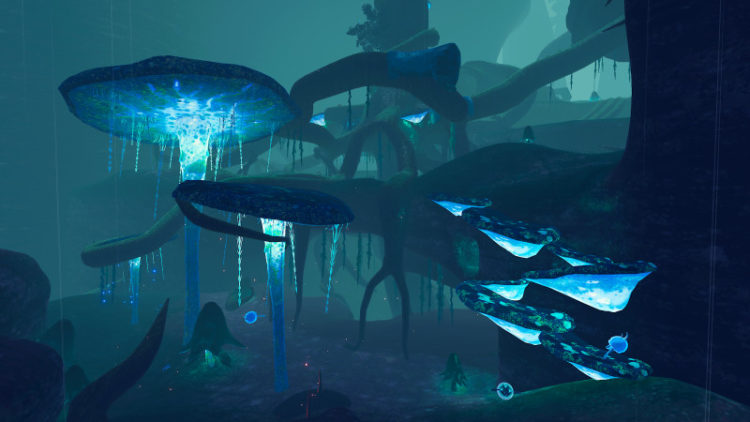 The Sundered Grove is also a visual standout from many of the other stages in Risk of Rain 2. It puts players in a strange, alien swamp, filled with massive trees and matching bioluminescent mushrooms. There isn't any mention of what the boss of this stage will be like, so players will just have to visit it to find out.
Along with the Sundered Grove, a number of bug fixes are coming to the game. Among this decent list of fixes are some standouts; Eclipse 3 modifiers applying to enemies has been fixed, as have final boss' shockwaves firing extra times for each remote client in a session. Controller users will also be happy to find that cursors have returned for info and scoreboard menus. Finally, a bug that caused the hurt boxes of dead characters to reactivate has been fixed.