Sekiro: Shadows Die Twice has been crushing it lately. And I don't just mean crushing players' spirits. Sure, it's doing that, and I should know — that damn Guardian Ape was just full of surprises. But the game has been a massive success for developer From Software. It was recently revealed that the game has sold more than 2 million copies since launch. If you've been counting, it was only just released 10 days ago.
The game may have a learning curve like a brick wall, but that hasn't stopped players from smashing their faces into it. However, most of them seem to enjoy doing so. Yes, like many From Software games, Sekiro attracts masochists like moths to the flame. I suppose that metaphor would have been more appropriate for Dark Souls III, what with its fire and ash motif, but it works here, too.
Sekiro has done very well on PC. According to Steam Charts, the game hit a peak of 124,334 players. That's a large number for a single player game, plus a lot of controllers getting thrown at the wall.
"The fans have made Sekiro: Shadows Die Twice one of the most incredible game launches of 2019 thus far," said Michelle Fonseca, Vice President of Product Management and Marketing at Activision. "The game has performed well on all platforms including PC and we're excited by the continued support from gamers and critics alike. It has been gratifying to see the enjoyment from fans when they overcome each challenge."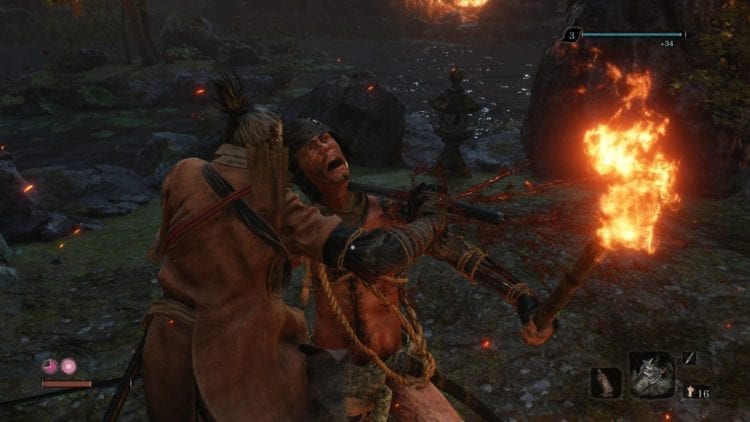 Shadows Die Twice; I Die A Lot More Than That
Speaking of critics, Sekiro did well by us when we reviewed the game earlier this month. Despite its best efforts to ruin Andrew Farrell's sense of self-worth, he finished the game. He also offered almost nothing but praise. He gave Sekiro a 4.5/5, calling it an "instant classic."
"Sekiro: Shadows Die Twice is basically an instant classic that offers exactly what fans have come to expect from the developer's best work," Farrell wrote in his review. "It can be obnoxiously difficult, but the combat is a triumph, the exploration is fantastic, and the world succeeds in feeling like a place. It might have caused me a ton of anger, but this game is quite the achievement that people will be playing for years to come."
Sekiro: Shadows Die Twice is out now for PC via Steam.