After announcing it several months ago, Saber Interactive and Focus Home Interactive have officially revealed the release date for the upcoming sequel to SnowRunner, the sequel to the well-received off-roading simulator Spintires: MudRunner. The new game will be launching not too far off from right now — April 28 this year to be exact.
The announcement of the release date has been paired with a new gameplay trailer and pre-order options (including a bonus vehicle).
Harsh realities made fun 
SnowRunner brings the harsh gameplay first made known by Spintires to a new generation with massive open-world maps, and a healthy selection of real-world licensed vehicles designed to brave the wicked wilderness. Players will have to use a measure of trial and error to conquer the not-so-majestic journey to perform different tasks like delivering cargo.
SnowRunner includes new features over its predecessor, such as more brands, vehicle customization, much larger maps, snowy terrain, and improved driving mechanics and physics.
The choice is yours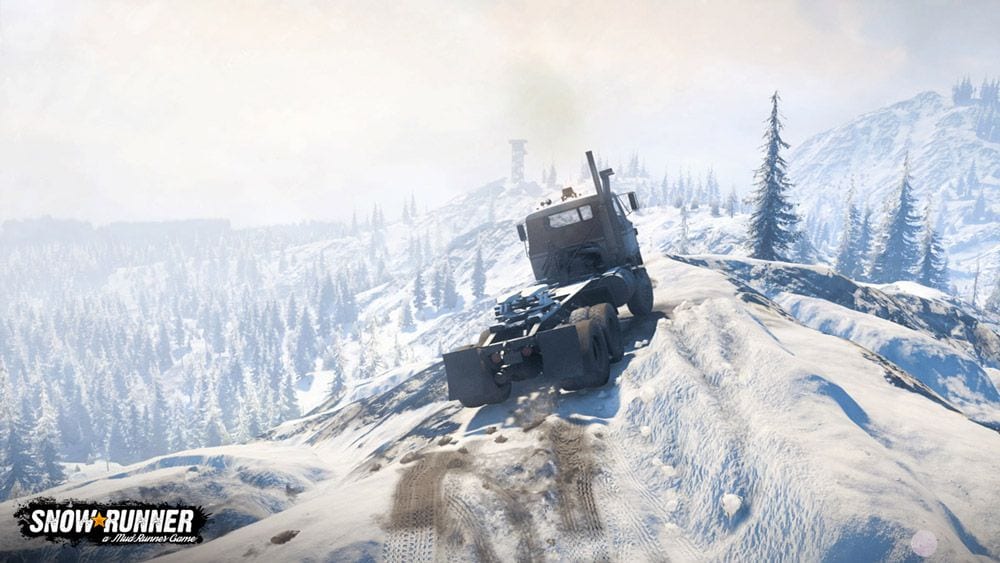 With the release date of SnowRunner now set, customers now have the option to throw their cash at the screen and pre-order their copy of the game. For PC players, this will be handled by means of the Epic Games Store, with no mention of a Steam release like past iterations.
There are two options when it comes to acquiring SnowRunner:
Standard Edition — The base game with all the common fixings. This can be had for $31.98 USD.
Premium Edition — All of the standard content along with the Season Pass, which grants access to all four phases of new content that will be released after the game. This new content is as follows: "Search and Recover," "Explore & Expand," "Locate and Deliver" and the last one is yet to be titled. By acquiring the Season Pass, you'll also gain access to the "exclusive Sabertooth skin for the Heavy Duty Derry Longhorn 4520" vehicle.
Whether you pre-order the standard or premium edition of the game, you'll also gain access to the Navistar 5000-MV Tractor, which the devs say will take you "anywhere."