The reveal of a brand new Star Wars game, Star Wars: Project Maverick, has leaked online, though details are scarce. The leak comes courtesy of the PlayStation Network, but it was first made known by a Twitter bot. The bot, @psnrelease, tweets out all new games added to the PlayStation Network. According to the bot, the game was simply added with the name Maverick, but the artwork that was paired with the game clearly reads Star Wars: Project Maverick.
The leak may come from Sony, but based on EA's recent publishing history, it's probable that Project Maverick will come to PC as well. EA has several Star Wars titles in development at present, so it's unclear whether this game will be something entirely new.
The game Maverick has been added to the european PSN! pic.twitter.com/H0wmojX4S1

— PSN releases (@psnrelease) March 4, 2020
Additional information gathered by Gematsu suggests the game will have a multiplayer aspect and not utilize VR.
The Star Wars surprise
Star Wars Jedi: Fallen Order took EA by surprise last year when it became one of the company's biggest sellers of the year. It's baffling that EA managed to underestimate the popularity of Star Wars, but this is apparently the world in which we live.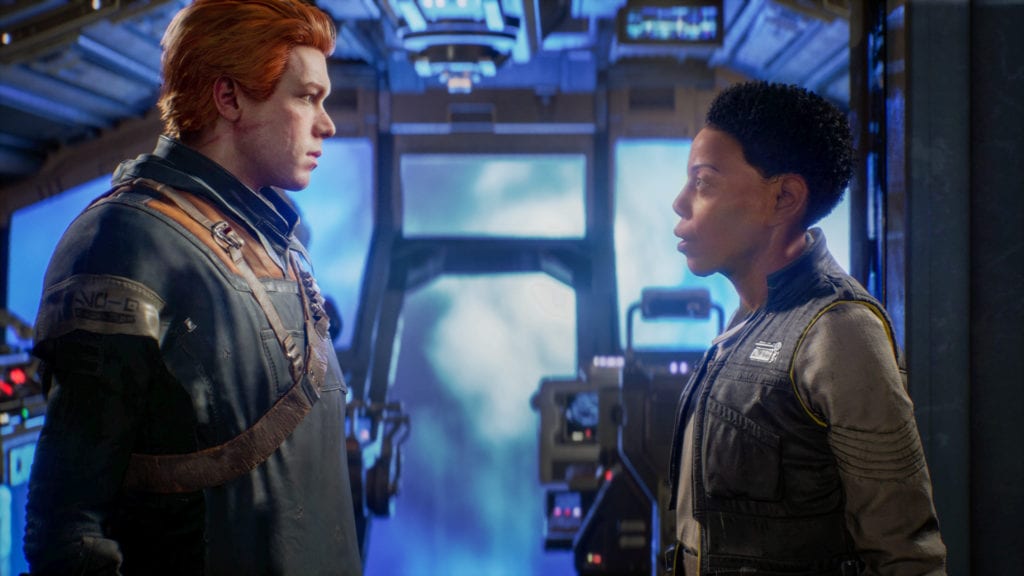 EA is now attempting to make up for lost time, moving forward a series of Star Wars games that should have been in development since Disney awarded the company an exclusive license all the way back in 2013. One such game is Fallen Order 2, and at least one more, which may or may not be Project Maverick, is in development at EA Motive in Montreal, Canada.
What is Star Wars: Project Maverick?
If Project Maverick really is this mystery game, it may bode well for fans of single-player Star Wars games. Sources close to the project have described EA Motive's game as "a smaller, more unusual project." This suggests it might break new ground for the series. It's also worth noting that EA Motive contains the remnants of BioWare Montreal.
This studio was behind the overblown but not irredeemable Mass Effect: Andromeda. It also contains remnants of the staff that developed Knights of the Old Republic, the most beloved Star Wars role-playing game of all time. If staff known for crafting solid single-player sci-fi have been given a remit to create a small, experimental Star Wars title, the result could be something special (even if multiplayer does play a role in some capacity).
Alternatively, Project Maverick could be something entirely unrelated to EA Motive. Only time will tell.