EA has announced that Respawn Entertainment's Star Wars Jedi: Fallen Order is coming to EA Play on November 10. It joins the subscription service as it merges with Xbox Game Pass, at least for console players. If you're currently an EA Play subscriber on PC though, you can still go hands on with the game in five days.
In regards to PC Game Pass integration, Microsoft has yet to announce when EA Play titles will be included. The company has put a month on it, this December, so expect to go hands on with Jedi: Fallen Order in 2020 if you're on PC Game Pass. It joins a huge existing EA Play library, containing of the likes of Battlefield, FIFA, and other Star Wars titles.
Star Wars Jedi: Fallen Order marks the biggest addition to EA Play in recent months. Most of EA's first party line-up joins the service around 6 months after launch, but Star Wars games seem to have a longer wait. It's typically around a year after initial release, and that's true of Jedi: Fallen Order. It initially launched November 15, 2019.
A different direction
Star Wars Jedi: Fallen Order marked a bit of a departure for developer Respawn Entertainment. The studio is led by Vince Zampella, known for his work on Call of Duty. He brought that experience over to a team that primarily makes first person shooters, with the likes of Titanfall, Titanfall 2, and Apex Legends in its repertoire.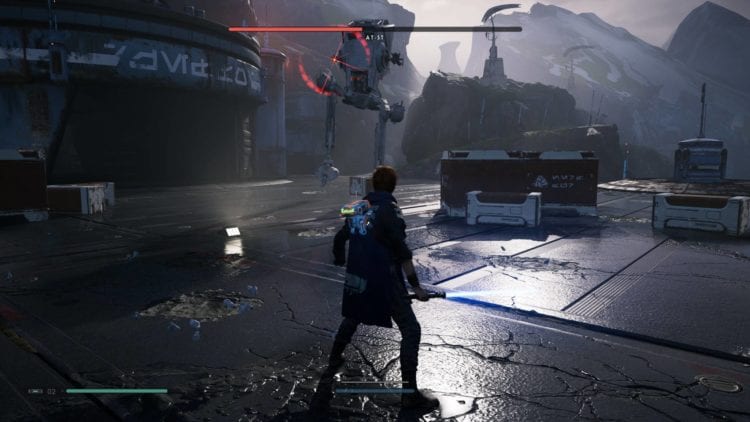 Jedi: Fallen Order is a little bit different. It's a third person action game that takes more notes from Dark Souls than Call of Duty, at least when it comes to combat. It also proved as a bit of a redemption story for EA and the Star Wars license. The two DICE Battlefront games weren't well received at launch, and EA had cancelled other projects, including Visceral Entertainment's Star Wars game. Thankfully, Respawn Entertainment delivered, at least commercially.
Star Wars Jedi: Fallen Order hits EA Play November 10, and Game Pass for PC sometime in December.