If you've been interested in Dontnod Entertainment's Tell Me Why, now is the time to try it out. The developer made Chapter 1 of the narrative adventure free to download yesterday. Meanwhile, the remaining two chapters are now on sale. In other words, it's the perfect opportunity to dive into Alyson and Tyler Ronan's story.
Eager players can download Chapter 1 of Tell Me Why for free on Steam. The full game, including Chapters 1-3, is also available for 50% off as part of the Midweek Madness sale, bringing the bundle to $9.99 USD. The sale ends on Friday, March 12, so grab the deal while you can. "Thanks to all who have accompanied the twins on their journey. We hope to see you in Delos Crossing soon!" Dontnod said in the official announcement.
It's not entirely surprising that Dontnod began offering Tell Me Why Chapter 1 for free. The studio did the same for Episodes 1 and 2 of its other hit narrative adventure, Life is Strange. This way, interested gamers have the chance to experience a decent chunk of the game and its features before committing to the purchase.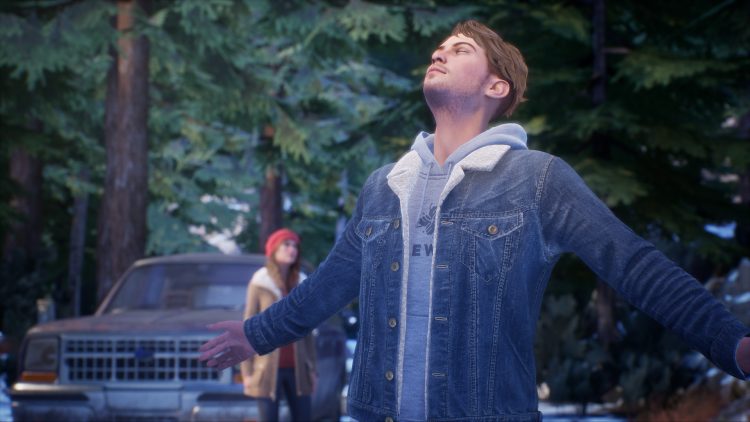 Tell Me Why tells an impactful story of twins and transgender identity
For those who are unfamiliar, Tell Me Why sees twins Alyson and Tyler reunite after 10 years in their hometown, Delos Crossing. While preparing to sell their childhood home, the twins use their supernatural bond to dive into memories from their past. Alyson and Tyler soon come to realize that they have very different memories of their traumatic childhood. Much like Life is Strange, every player choice in Tell Me Why affects the game's outcome and the twins' relationship.
Tell Me Why not only explores childhood trauma, but also Tyler's transgender identity and Alaska's Tlingit culture. According to Steam, Dontnod and Xbox Game Studio conducted research with "cultural, mental health, and gender advocates" to ensure that the game was as true to life as possible. The powerful story went on to win the Games for Impact Award at The Game Awards 2020.