Ubisoft's The Division 2 is going back to New York. Specifically, it's going to Lower Manhattan. Warlords of New York will see players go on the hunt for Aaron Keener and rogue agents under his command. Players can expect to head back to New York on March 3, 2020.
New campaign: Warlords of New York
The big reason for returning to New York is a biological attack. (Wait, didn't that happen already?) Aaron Keener, a major antagonist of the original game, is behind it all. There's new content and features in Warlords of New York as well. The new max player level is now 40, and there are four named zones for players to explore in Manhattan. In addition, a new fog of war mechanic will encourage exploration. You'll have to scout the map to find places of interest.
A big point seems to be the open-ended campaign. Enemies now scale to your level, so you can choose where to go without being locked out of any areas. The new campaign will feature five main missions, several side missions, and improved boss fight mechanics.
According to Ubisoft, The Division 2: Warlords of New York was created with three big goals in mind: to expand the narrative, incorporate community feedback, and create a cohesive endgame experience. To help create that new cohesive endgame, especially since players can now hit level 40, Ubisoft is utilizing Seasons, SHD Levels, Legendary difficulty, and more.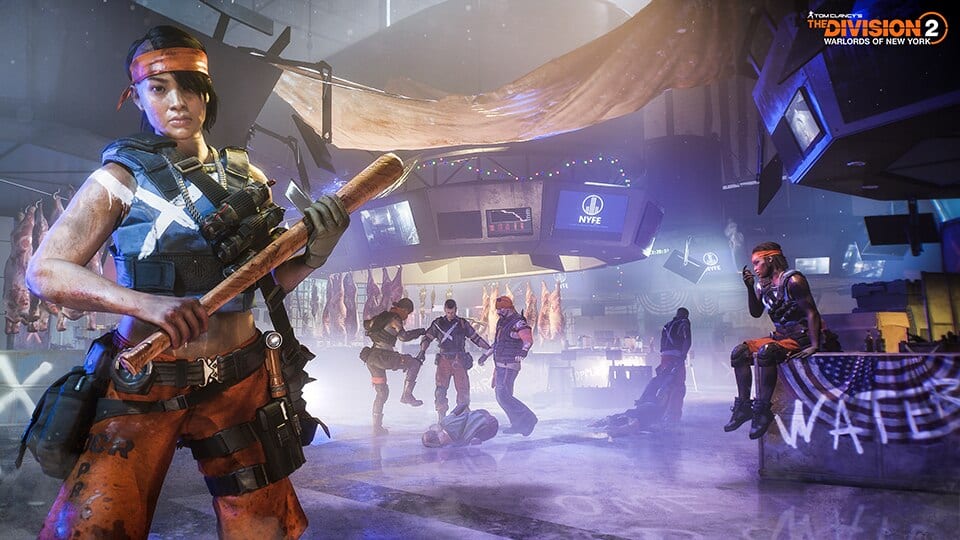 The Division 2 Season Pass
Content seasons and a Season Pass are coming to The Division 2. Each season will last 12 weeks and task players with hunting down targets to earn unique rewards. To gain access to seasons, all you have to do is hit level 40. Participating in seasons will allow you to earn a new skill mod, unique seasonal gear, and cosmetics. It doesn't sound that much different from what occurs with other season passes, but it's nice that seasons will be available to anyone who picks up Warlords of New York and that you don't have to pay for it separately. Ubisoft has more information on seasons and the season pass.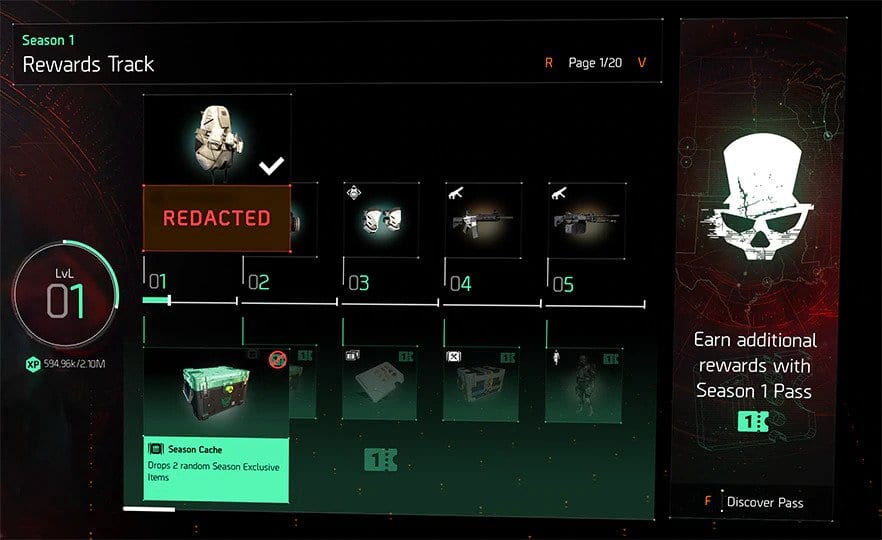 SHD Levels and Legendary difficulty
If all that weren't enough, there are even more changes coming to The Division 2 with the release of Warlord of New York. The  progression system is getting overhauled, and once you hit level 40 you will be using SHD Levels instead of the Field Proficiency Cache. (With so many systems, it's easy to see how they want to streamline things.) As you gain SHD Levels, you can put points into five different categories: offense, defense, utility, miscellaneous, and scavenging.
Warlords of New York is also bringing a new difficulty to The Division 2. Legendary difficulty, like most of the new changes in the expansion, will be available once players hit level 40. Certain strongholds will be available to level 40 players, and Ubisoft claims they will be the most challenging PvE experiences outside of raids.
The Division 2: Warlords of New York launches on March 3, and you can pre-purchase it for $29.99.
Oh, and just in case you have been waiting to try The Division 2, it's currently on sale for $2.99 on the Epic Games Store and the UPlay Store.