Train Sim World 2 gets a brand new expansion today, introducing players to another English route. Starting today, the Isle of Wight can be explored in the world of Train Sim World 2. What makes Wight special, is that it's England's largest separate island from the mainland. It lies on the southern coast. The brand new railway route is the Ryde to Shanklin line, which is situated along the island's East side.
Due to the size and landscape of the island, road travel has never fully taken over the Isle of Wight. Over the years, that's allowed plenty of rail and tram routes to exist, including the Ryde to Shanklin line. This particular route was electrified in 1967, and the version in Train Sim World 2 reflects the modernization of the line.
Developer Dovetail Games says the route was "lovingly detailed" in its recreation, and the scenery speaks for itself. The line is short and relatively simplistic, providing a solid route for beginners. If you are jumping in as a new player, accessible training is available on the Ryde to Shanklin line, but experienced players can perform advanced procedures too.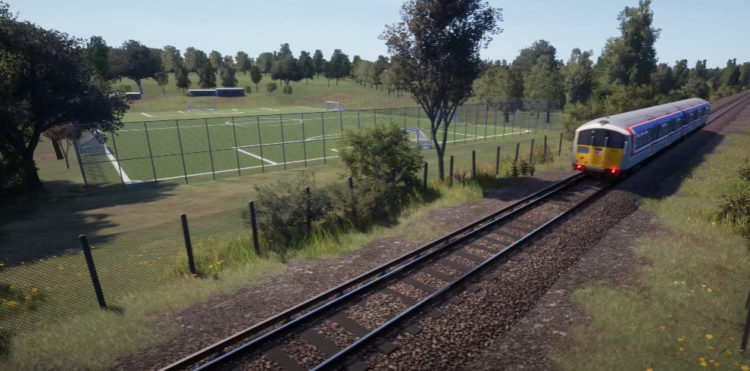 A more-than-solid sim
When Train Sim World 2 launched back in August, we reviewed the game and thoroughly enjoyed our hands-on time with it. The player freedom enabled by not being confined to the cockpit was a much welcomed addition. The three base game routes also provided some solid variety for the amount on offer, and the overall level of polish made Train Sim World 2 a solid entry in the genre.
Since then, quite a lot of DLC has been added, as is usually the case with complex simulators. These mostly equate to more routes and train models, so it's worth looking up which routes and trains you might want to add to the base experience. The Isle of Wight Ryde to Shanklin line is just the latest Train Sim World 2 add-on, but it does provide quite a unique location.