Unless you're a cave troll, you should have gotten wind regarding the burning of France's Notre Dame, which occurred on April 15. Ubisoft later pledged to donate to the cathedral's restoration, making the France-focused Assassin's Creed Unity free to download for a week. The act is commendable, but it may have soured the feelings of some of those who actually bought the game soon after news of the fire came out. In response to complaints, Ubisoft is offering a full refund of the game. But there is a stipulation.
In order to get a full refund, you would have had to buy the game during a certain time frame. If you purchased the game between April 15 and April 17, before Ubisoft made the announcement, you are eligible. No doubt this should be a boon to those who went out and bought Ubisoft's worst Assassin's Creed game.
Well, that might be a little unfair, given the circumstances. Unity has gone down in Ubisoft's history as the underachiever of the franchise, sure. But it's impossible to criticize its meticulous attention to detail. Most notably, the game features perhaps the most true-to-life digital replica of Notre Dame. In fact, some are even speculating that the game could be used to help in the restoration of the 900-year-old cathedral. Now that's a proper redemption arc if I've ever heard one.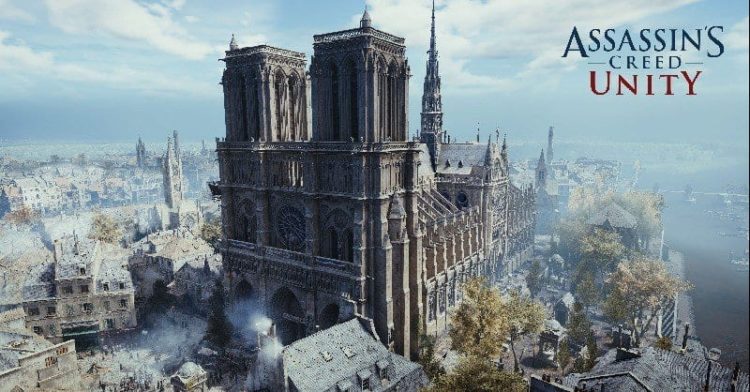 Reverse Bombing
When Ubisoft announced its intentions, there was a peculiar, unpredictable response. Granted, many praised the developer for its altruism, even though the most cynical of us could simply refer to this as a publicity stunt. Regardless, players the world over have begun to review bomb the game on Steam. But hold on, now. I don't mean review bombing in the traditional fashion of driving a game's score down for petty reasons. No, players are actually driving the score up, bringing the game from a "mixed" rating to "very positive."
Only those who bought Assassin's Creed Unity from April 15 at 2 PM EST and before the announcement on April 17 can claim a refund. Those who do qualify won't have to do a thing except wait for an email from Ubisoft.