The Koei branch of Koei Tecmo has been known predominantly for one thing: the Warriors games. True, they did release management simulation titles such as Romance of the Three Kingdoms and Nobunaga's Ambition, but when someone says Koei, the immediate response is usually: "Oh Dynasty/Samurai/Hyrule/Fire Emblem Warriors (Orochi)". They've built up a reputation as one of the leaders in the hack-and-slash/beat-em-up genre. That's why Dynasty Warriors 9, their flagship franchise's first foray into an open-world setting got such a bad rap; it was one of the most poorly optimized PC ports in recent memory. That being said, Warriors Orochi 4 presents a new opportunity. How will its graphics fare? Will performance be better compared to the mess from previous titles? Let's find out in our PC benchmark and technical review.
Warriors Orochi 4 – System Requirements And Specs
Minimum:
Requires a 64-bit processor and operating system
OS: Win 7/8.1/10(64bit required)
Processor: Core I5 2400 or over
Memory: 6 GB RAM
Graphics: NVIDIA GeForce GTX 660 or over
DirectX: Version 11
Network: Broadband Internet connection
Storage: 20 GB available space
Sound Card: DirectX 11 or over
Additional Notes: 640×480 pixel over, High Color
Recommended:
Requires a 64-bit processor and operating system
OS: Win 7/8.1/10(64bit required)
Processor: Core i7 3770 or over
Memory: 8 GB RAM
Graphics: NVIDIA GeForce GTX 960 or over
DirectX: Version 11
Network: Broadband Internet connection
Storage: 20 GB available space
Sound Card: DirectX 11 or over
Additional Notes: 1920×1080 pixel, True Color
Author's:
OS: Windows 10
Processor: Intel Core i7 7700 @ 4.2 GHz
Video: NVIDIA Geforce GTX 1070 Ti (MSI Gaming)
Memory: 16 GB RAM
Graphics Preset: High/Maxed out
Network: 20 MBPS Unlimited Fiber-optic
Display: Sony TV 1080p @60 Hz
Graphics Settings
First things first, navigate to your Steam interface and go to Settings -> In-Game -> In-game FPS counter. Activate that just so you could see your FPS and performance in real-time while playing Warriors Orochi 4.
As for the graphics settings, here's what you'll see in the game's options: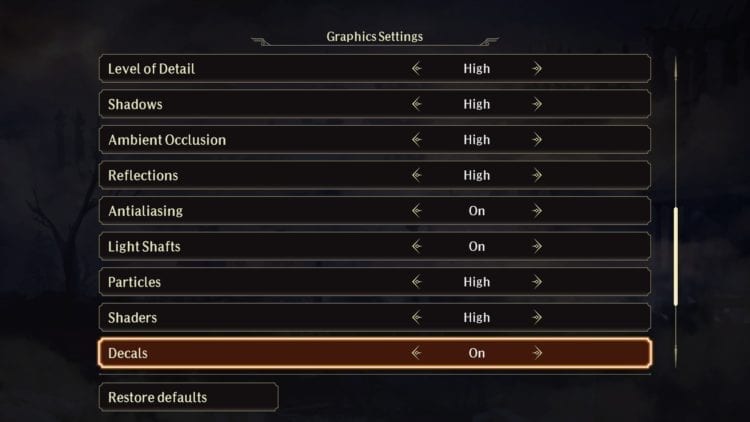 As mentioned, I'm using the "High" preset, which means everything's enabled or maxed out. I do have the game running at a consistent 60 FPS.
Coincidentally, Warriors Orochi 4 has V-Sync enabled by default, and the only options you have are to lock it at 60 FPS or 30 FPS. This is actually good news. Ideally, you'd want uncapped framerates, but Koei's Warriors franchise has never been known for dazzling everyone visually. And so limiting us to 60 FPS might be a better idea so as to avoid any screen tearing. Again, not ideal, especially for those with higher-end displays and rigs, but it is what it is for those looking for consistent performance.
You can tweak all of the graphics settings to find out what suits you best. Mix and match certain options to improve performance. Shadows, particles, ambient occlusion, and level of detail (LOD) tend to be the usual suspects when it comes to performance drops, so you can change those up if you need to.
Finally, if you're still having FPS or performance issues and you have an Nvidia graphics card, go to your Nvidia Control Panel. Add Warriors Orochi 4 to the list of programs and change Power Management Mode from "Adaptive" to "Prefer Maximum Performance." It's the same thing we did in Call of Duty: Black Ops 4 to optimize the game to run at very high framerates. Hopefully, this will allow you to get a slight boost in Warriors Orochi 4 as well.
Graphics Comparisons
Next, let's take a look at some screenshot comparisons based on the various presets. These ones are for the High preset which I'm using:
All right, the game does look gorgeous. At a consistent 60 FPS, I haven't experienced any stuttering or slowdowns at all after several hours of playing; no performance hits. Animations were crisp and fluid, and the cuts to show Combined Magic supers were flawless. You will, however, notice that Yukimura Sanada's feet are passing through that bridge there. Texture overlap tends to be a problem with these games. While you won't normally recognize them, once you do it does become glaring.
Medium preset:
For the medium preset, Warriors Orochi 4 still looks decent. It could help with your framerate if you have a lower-end machine. At the same time, no one's going to barge in your room and ask why you're playing an iPhone game.
Low Preset:
Ouch! While the background may look decent for low graphics settings, one look at the character and face models will tell you that something's definitely off. Take a look at those peasant soldiers surrounding Yukimura and you'll swear that they looked like discount mannequins. Hell, even mannequins today have a more human-like expression than those guys.
You might think this is just relegated to Mock Battles. After all, these are the cannon fodder the game throws your way in this mode. Well, prepare to meet them in actual missions as well! So yes, unless you want to have nightmares about faceless spear-wielding troopers chasing you around, better avoid using the low preset if you can help it.
Special Effects Graphics Comparisons
Of course, the main selling point of Warriors Orochi 4 is the special effects that you can spam all over the battlefield. How would they look? Well, let's check. I've arranged the images from low to high presets this time around so you can see how the special effects have improved based on the settings. I used the Gullinbursti Boar as an example.
Display, Audio, Controls, And Network
One more important setting you'll want to change is in the Display options. If you want to lessen the screen clutter, just change the health gauges option to only show the ones for officers. We don't really need to know how much health peasant soldiers and cannon fodder have, now do we?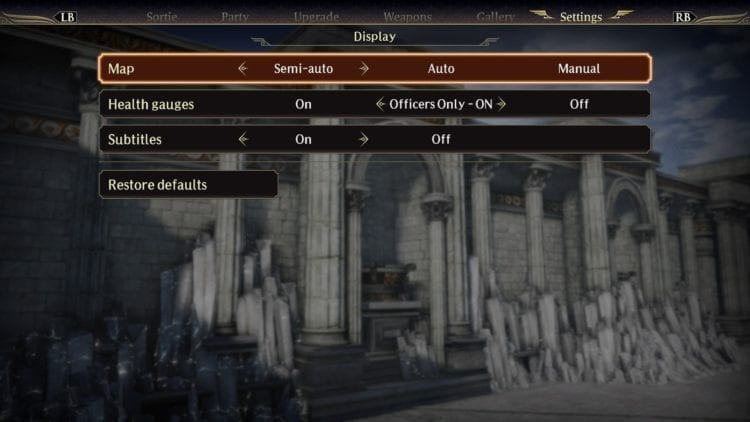 For audio, keep subtitles on since the game is fully voice-acted in Japanese. This is actually much better than having an English dub (something that has plagued Koei Tecmo games for a long time).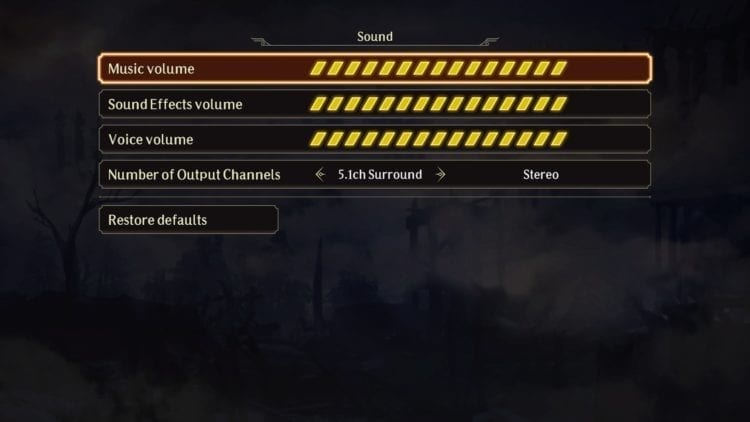 For controls, well, given that Warriors Orochi 4 is a Koei Tecmo game, don't expect to find decent use from a mouse and keyboard setup. As always, use a controller.
Lastly, while network options aren't available in-game, it does have to be mentioned in a technical review. I have a 20 MBPS uncapped/unlimited fiber-optic connection. I am not 100 percent certain if there's a problem with the netcode or matchmaking of Warriors Orochi 4, but I could not join a single game in progress. This means forgoing the game's online aspect for regular Story Mode missions and Battle Arena. The only way you could probably get it to work was making your own lobby, getting the lobby code, and letting your friends know so they could join. Thankfully, local or couch co-op is possible, so you won't have to face enemy hordes alone.
Final Thoughts
Warriors Orochi 4 has exceeded my expectations performance-wise. Unlike Dynasty Warriors 9, which has become a laughingstock due to not being optimized for PCs — and woefully, other systems as well — it seems that Koei Tecmo has learned from past lessons when it comes to Warriors Orochi 4. The animations are fluid, and there's barely any slowdown. Barring a few caveats, Warriors Orochi 4 runs smooth as silk at 60 FPS.
Don't forget to check out our official review of Warriors Orochi 4 for PC later this weekend.