Update: As per a recent announcement in Wolcen: Lords of Mayhem's Discord channel, the servers are being progressively reactivated. Characters have been restored to a version prior to the latest hotfix. The new version (1.0.3.0) will also fix Magic Find issues and more hotfixes are planned within the week.
Original:
Wolcen: Lords of Mayhem is, arguably, one of the biggest surprises so far this year. The action role-playing game (ARPG) has been part of Steam's early access program since 2016, experiencing numerous ups and downs during its developmental process. Its official launch a few days ago led to a massive player influx that caused severe stress for its servers. The developers from the aptly named Wolcen Studio made note of this in a previous post:
We're closely monitoring the release and we're aware that there are issues with the servers and authentification. This is caused by the overwhelming success of the game, and we're working with our partners to increase server capacities and fix authentification issues as soon as possible.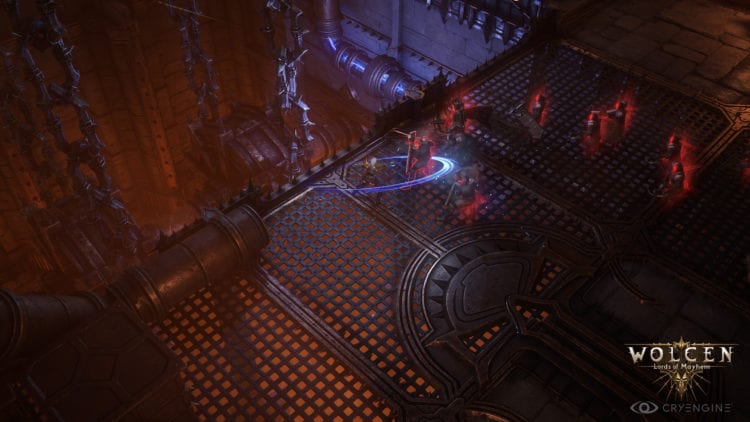 The woes of Wolcen – Server issues, rollbacks, and progression wipes
To understand where it all went wrong, we must first take a look at how Wolcen: Lords of Mayhem fared during its development cycle. From 2016 and a day prior to its launch, Wolcen never had more than 2,000 players at any given time. Indeed, according to Steamcharts, its previous peak player count had been 1,934 players back in March 2019. But, as we can see, the launch day led to 95,720 players logging on at the same time.
Launch day woes aside, the studio attempted to rectify these issues by providing an ETA on when the servers would be back up and running. Unfortunately, things also hit a snag.
Online server status: We want to give you more information about what happened and what we're working on right now.https://t.co/1ll0of8QGW

— WolcenGame (@WolcenGame) February 16, 2020
A hotfix that was applied last Friday presented more complications. These included missing characters, missing items, game progression completely wiped, and so on. The developers took down the servers to prevent this problem from affecting more players, all while attempting to fix the database. However, the studio also added:
Unfortunately, other complications appeared in the process that led us to continuously push back the ETAs we provided for the resolution of the situation, and we're still working hard to fix these issues and make sure that the game works properly Online, which can still take some time.

Know that we're aware of other issues, including issues impacting the game's economy, and we're also working on them.
The developers have, once again, apologized for the inconvenience. As such, Wolcen's online mode will remain unavailable until everything gets sorted out. The game is still playable, but only via offline mode. Any character you create for offline mode won't be available for online mode (and vice versa).
---
Wolcen: Lords of Mayhem is available on Steam. Online connectivity isn't the only problem, and you can check out our technical review for more information.