The CryEngine-powered ARPG Wolcen: Lords of Mayhem from Wolcen Studios (formerly Solarfall Games) has today entered a new phase of development with the launch of the beta.
Wolcen: Lords of Mayhem has been in development since 2015 when it was launched as a Kickstarter and was originally called Umbra prior to a name change in 2016.  Wolcen entered Early Access in 2016 and since then numerous iterations of the game have been released for players while development continued.
The game was redesigned from scratch a year ago to reach "higher quality standards" according to Wolcen Studios. This meant reworking every aspect of the game including art direction, monsters, skills, animations, level design and more.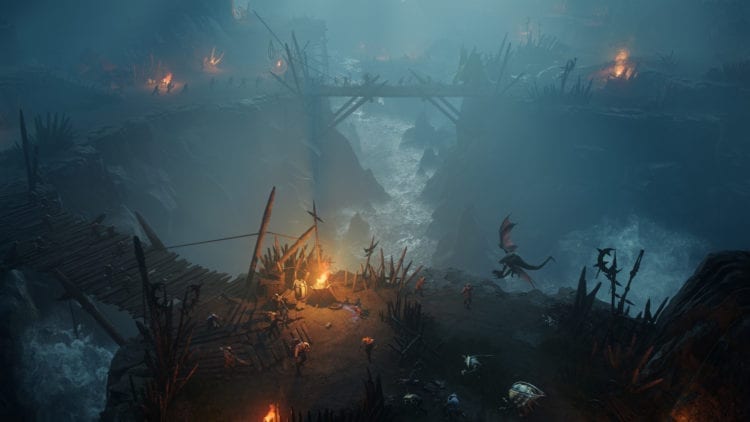 Reworking The Mayhem
With Blizzard having dropped the ball with the Diablo franchise, ARPG fans may want to pay attention to Wolcen now that the game has hit beta. Wolcen Studio's Daniel Dolui told PC Invasion back in 2015 that the game has been inspired by the Blizzard franchise.
The new version of the game, which has just launched, is promising "better performance, polished gameplay, and four-player co-op". Although players can expect to find bugs – it is a beta, after all – the development team is keeping a close eye on feedback to help balance the game as development continues.
Some of the best news is the addition of multiplayer. Players can now create a new party or join an existing one, all of which is made simpler by the addition of a friends list and in-game chat.
With the beta now underway, Wolcen Studio is now working on further acts for the game. In the meantime, check out the rather shiny new trailer below.
Wolcen: Lords of Mayhem is available now via Steam Early Access. It's worth reading the patch notes as there are a lot of changes in the beta version.