With summer almost here, Prime Gaming has unveiled the lineup of June's free games and extra in-game bundles and goodies. This month's Games with Prime lineup includes six games free games for subscribers, one game more than last month's offering. Batman – The Telltale Series headlines the lineup as an episodic point-and-click game that follows the story of Gotham City's caped crusader. Prime members will also receive a wide variety of titles with Newfound Courage, Lost in Harmony, BFF or Die, Spitkiss and Mugsters, all free to claim in June.
Prime Gaming members will also be receiving exclusive bundles for fan-favorite multiplayer and singleplayer games. The Burning Circuits Bundle is coming to Prime Gaming to celebrate the launch of Fall Guys: Ultimate Knockout's fifth season. This bundle will include a burning circuits costume and 6500 Kudos (in-game currency). Assassin's Creed Valhalla players will be getting two settlement packs and a bunch of hourly XP boosters to help speed up your Viking's journey. Finally, FIFA 21 will give players an 83+ Player Pack including 6 Gold Rare players to build your squad in the extremely popular Ultimate Team mode.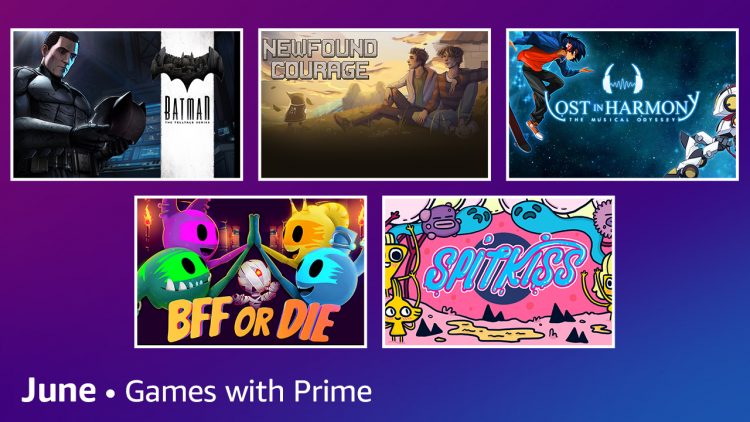 Prime Gaming item drops and in-game goodies
That's not all, though.  Prime Gaming members now have access to 19 in-game item drops from titles such as Valorant, Destiny 2, and Rainbow Six Siege. More drops will be gradually released from a bunch of other games over the course of June, so make sure to redeem those as well when they become available.
Prime Gaming members can claim these offers at gaming.amazon.com in order to gain access to the free games, bundles, and item drops. Those interested in trying out Prime Gaming can get a free 7-day trial to test the service out. After that, the membership will cost $5.99 USD per month. Prime gaming also bundles with Amazon Prime, which grants shopping and entertainment benefits for $12.99 USD per month.